Nashua Traffic Accident Attorneys
Handling the Aftermath of Traffic Accidents Throughout New Hampshire Since 1978
Each year, thousands of traffic accidents occur on New Hampshire roadways. Nearly half of these traffic accidents cause serious injuries, some of which require lifelong medical treatment. Tragically, many New Hampshire traffic accidents result in fatalities. In 2018, in fact, there were 134 fatal car accidents in the state and 147 total deaths (see the Insurance Institute for Highway Safety for more information).
If you or a loved one was seriously injured in a traffic accident in New Hampshire, our experienced attorneys may be able to help. Our trusted team of Nashua traffic accident lawyers at Gottesman & Hollis, P.A. represents accident victims in lawsuits against at-fault drivers and their insurance companies. With our skilled litigation, you may be able to hold these individuals and institutions responsible for your injuries and other losses.
To speak with an experienced traffic accidentlawyer about your New Hampshire traffic accident case, call (603) 506-4600 today.
Is Filing a Lawsuit Right for You?
We understand that dealing with the aftermath of a traffic accident can be difficult. If you were seriously injured in an accident, the costs of doctor's visits, surgeries, prescription medication, and physical therapy can add up quickly. After being involved in a traffic accident, many people have injuries so severe they are unable to return to work, causing their families to suffer additional financial hardship.
If you are struggling to keep up with the expenses associated with your injuries after a traffic accident, you may need to file a lawsuit to recover monetary damages from those responsible.
Traffic Accidents in New Hampshire
We represent victims of traffic accidents in personal injury lawsuits. If you live in Nashua, New Hampshire or the surrounding areas, contact us to discuss your case.
We handle claims involving:
Understanding New Hampshire Personal Injury Law
Many people are unfamiliar with the legal system and find the prospect of filing a lawsuit overwhelming. At Gottesman & Hollis, P.A., we are committed to keeping our clients informed about the progress that is made in their cases.
Our experienced New Hampshire traffic accident lawyers are available to answer any questions you may have about the legal system and how it can help victims of traffic accidents.
Statute of Limitations in New Hampshire
In New Hampshire, the statute of limitations for personal injury claims and traffic accident cases is 3 years. The clock begins ticking on the date of your accident. Should you fail to file within this period, you could lose your right to pursue legal action.
For more about the statute of limitations and how our firm works within it, check out this short video:
"The most wonderful legal advice and experience in the settlement of our case"

I will recommend without hesitation, Gottesman & Hollis to everyone that needs legal advice or has any legal matter in court.

- Charles O.

"I would not hesitate to call Gottesman & Hollis."

I was able to speak directly to my attorney any time I called with questions.

- Sandra G.

"The team was patient and sought to understand the details"

I am so thankful for their expertise. They truly are elites in their practice areas and you can do no better than Gotteman & Hollis, P.A.

- Nathan F.

"Very detailed orientated"

Highly recommended if you need representation.

- Joey P.

"Father of Motorcycle Accident Victim"

If I ever need lawyer again, I will not hesitate to hire him again.

- Jim F.

"Dave was extremely easy to work with as a representative."

I don't think there is anything more telling than the other side letting you know post settlement that they were impressed by my lawyer.

- Peter L.

"Provided the best guidance through out the case"

Got me results way over my expectations. I would highly recommend!

- Teresa G.

"Highly qualified and professional law office"

Big firm experience yet with small business interpersonal client relationships

- Douglas B.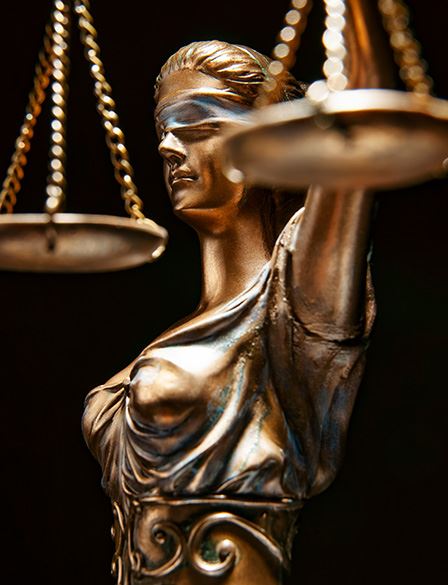 Personal Injury Claims in New Hampshire
The following sections contain some basic information about personal injury law but are not a substitute for legal advice
Most personal injury lawsuits filed after a traffic accident are based on negligence. Under the law, negligence is defined as the failure to exercise reasonable care under the circumstances.
For example, a person who runs a red light and causes a traffic accident will likely be found to have acted negligently by a court of law.
Damages in a New Hampshire Auto Accident Claim
The law enables recovery for those injured by the negligence of another. By filing a personal injury lawsuit, you may recover monetary damages that take into account:
The cost of past and future medical care
Physical pain, emotional suffering, and mental anguish
Lost wages due to missed work or employment opportunities
Reduced earning capacity because of temporary or permanent disability
Damage to your vehicle or other personal property
And more
An experienced traffic accident lawyer can help you understand what damages are appropriate for your claim and fight for maximum compensation.
At Gottesman & Hollis, P.A., we are dedicated to providing our New Hampshire clients with aggressive legal representation that yields results. We offer all potential clients free and confidential consultations.
To speak to a trusted traffic accident lawyer in the Nashua, New Hampshire community, call (603) 506-4600 or send us an online message today.
For more information, select any of the topics below: