Business and Corporate Law Attorneys in Nashua, New Hampshire
At Gottesman & Hollis, P.A., we understand the complexities of forming and running a business. As business owners ourselves, we want to share our knowledge and expertise of corporate law with others in the Nashua, New Hampshire community.
Many people only think to hire a lawyer when they run into legal trouble. However, a business and corporate law attorney can help prevent legal problems from arising in the first place. As a business owner, you must protect yourself against costly legal action and comply with the many legal formalities applicable to businesses in the state of New Hampshire.
If you are a business owner or entrepreneur and need legal advice about your rights and responsibilities, contact us or call (603) 506-4600 today. Our law firm is ready to ensure that your businesses starts off on the right foot.
Advantages of Hiring a Business Lawyer
Business owners are often called upon to make quick, informed decisions. At these critical times, a skilled attorney can provide legal advice about the best course of action, giving you a sense of confidence and comfort. Our trusted business and corporate law attorneys can advise you and your business partners on a wide range of corporate law issues.
Forming a Partnership or Corporation
For every business, the question of what business structure to operate under is an important one. Our experienced business lawyers can help you identify which of the following business structures best suits your needs and goals.
PARTNERSHIP. There are many types of partnerships, which depend on the nature of the partnership agreement and the division of responsibility for the business among partners.
CORPORATION. A corporation offers business owners the benefit of limited liability, but forming and operating a corporation involves certain filing and record-keeping requirements, as well as the observation of corporate formalities.
S CORPORATION. An S corporation has the same basic structure as a traditional corporation, but offers some of the tax benefits of a partnership.
LIMITED LIABILITY COMPANY. A limited liability company, or "LLC," provides the limited liability features of a corporation and the operational flexibility of a partnership. There are also certain tax advantages to operating as an LLC.
SOLE PROPRIETORSHIP. In a sole proprietorship, you alone own the company and are responsible for its assets and liabilities.
How to Form an LLC in New Hampshire
There are 5 steps when it comes to forming an LLC in New Hampshire:
Name your LLC.
Choose a registered agent. This is an individual or business entity that is responsible for receiving your tax forms, legal documents, or any official correspondence on behalf of your business.
File the Certificate of Formation and pay the $100 fee (online or via mail).
Create an operating agreement -- this is not required, but it is advisable to do so so that all business owners are on the same page about the LLC.
It reduces the chances of conflict in the future.
Obtain an EIN (Employer Identification Number). This helps the IRS identify your business for tax purposes.
To speak with a Nashua, New Hampshire business lawyer about forming a partnership or corporation, call (603) 506-4600

"The most wonderful legal advice and experience in the settlement of our case"

I will recommend without hesitation, Gottesman & Hollis to everyone that needs legal advice or has any legal matter in court.

- Charles O.

"I would not hesitate to call Gottesman & Hollis."

I was able to speak directly to my attorney any time I called with questions.

- Sandra G.

"The team was patient and sought to understand the details"

I am so thankful for their expertise. They truly are elites in their practice areas and you can do no better than Gotteman & Hollis, P.A.

- Nathan F.

"Very detailed orientated"

Highly recommended if you need representation.

- Joey P.

"Father of Motorcycle Accident Victim"

If I ever need lawyer again, I will not hesitate to hire him again.

- Jim F.

"Dave was extremely easy to work with as a representative."

I don't think there is anything more telling than the other side letting you know post settlement that they were impressed by my lawyer.

- Peter L.

"Provided the best guidance through out the case"

Got me results way over my expectations. I would highly recommend!

- Teresa G.

"Highly qualified and professional law office"

Big firm experience yet with small business interpersonal client relationships

- Douglas B.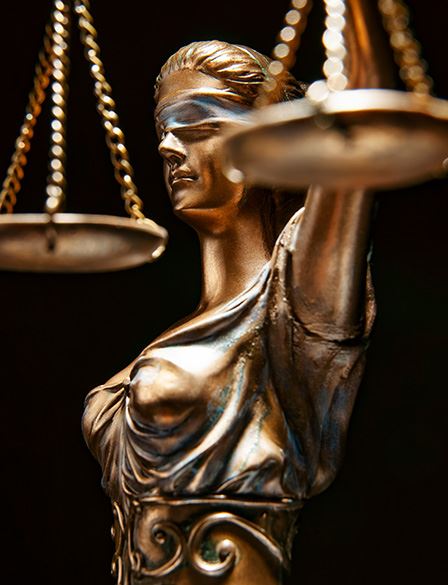 Corporate Litigation
Our corporate litigation practice specializes in counseling and handling corporate litigation involving businesses in disputes with other businesses, government entities, shareholders, and individuals. We represent Nashua, New Hampshire businesses from diverse industry sectors. Our lawyers have experience advising businesses on a range of matters, including breaches of contract, employment relations, and regulatory compliance.
Contact us today to speak with a Nashua, New Hampshire business attorney about:
Breaches of contract,
Business torts, including tortious interference with economic relations and misrepresentation,
Partnership disputes,
Private deals and post-closing disputes,
Regulatory investigations and litigation, and
Insurance disputes.
We represent and advise business owners and entrepreneurs in Nashua, New Hampshire and the surrounding areas on a wide range of legal matters.To learn more about our business law attorneys, visit their attorney profiles.
We offer all potential clients a free and confidential consultation. To speak with a Nashua, New Hampshire business and corporate law attorney, call (603) 506-4600.Corporate Representation
Corporate Representation
Hiring an experienced business and corporate law attorney allows you to focus on what's most important to you: the success of your New Hampshire business. We are committed to helping our business clients develop solutions to their toughest problems. We approach each challenge as an urgent business matter that must be resolved quickly and cost-effectively. Retaining an attorney to serve as counsel for your business can help you avoid costly and time-consuming legal problems.
To speak with a New Hampshire corporate law attorney about the needs of your business, contact Gottesman & Hollis, P.A. today. We are committed to providing our corporate law clients with skilled representation that yields results.
Corporate Law Attorneys Serving Nashua, New Hampshire
At Gottesman & Hollis, P.A., we offer our clients more than three decades of experience. We care about the success of your New Hampshire business, and will provide accurate and detailed legal advice about the challenges and opportunities you face as a business owner.
To discuss your business with an experienced corporate lawyer in Nashua, New Hampshire, call (603) 506-4600.