Estate Planning & Probate
Estate Planning and Probate Attorney in Nashua, New Hampshire
At Gottesman & Hollis, P.A., our trusted estate planning and probate attorneys work with families in Nashua, New Hampshire, and the surrounding areas during all seasons of life. From protecting the youngest members of your family to ensuring that the oldest members of your family are taken care of in their twilight years, our New Hampshire estate planning and probate attorneys are here to help.
If you would like assistance drafting a will, trust, living will, power of attorney, or planning for retirement, contact us to discuss your needs. For a free and confidential consultation with an estate planning and probate attorney serving Nashua, New Hampshire, call (603) 506-4600.
What is Estate Planning?
Estate planning is the process of determining a variety of personal matters, including how your property will be transferred at death. During the estate planning process, you should consult with a range of professional advisors who are familiar with your goals and concerns. In addition to hiring an experienced Nashua estate planning attorney, you may want to consider speaking to a life insurance advisor, banker, broker, accountant, and financial planner. An estate planning attorney can refer you to other trusted estate planning professionals.
The core document most often associated with the estate planning process is a will. Drafting a will requires making a number of difficult decisions, many of which can affect generations to come. This is why it is imperative to hire an experienced wills and trusts lawyer who can help you protect you and your loved ones' interests.
What is Probate of an Estate?
Probate of an estate is a legal process that occurs after a person dies. This process involves gathering and distributing a person's estate and assets according to his or her will, or according to state law if there is no will. While probate can be a relatively simple process of carrying out a person's last will and testament, it can be complicated where it is unclear how the person wanted his or her assets divided. Sadly, the probate process can divide families and cause significant amounts of stress.
Guardianship of Vulnerable People
Establishing guardianship for injured or disabled adults or children is also within the jurisdiction of the probate court. If you need assistance drafting a power of attorney or establishing a guardian for a vulnerable individual, a New Hampshire probate attorney may be able to help.
To discuss your family's needs, call Gottesman & Hollis, P.A. at (603) 506-4600. Our Nashua estate planning attorneys represent families in New Hampshire and the surrounding areas in a wide range of probate matters, including establishing legal guardianship and legal conservatorships.
"The most wonderful legal advice and experience in the settlement of our case"

I will recommend without hesitation, Gottesman & Hollis to everyone that needs legal advice or has any legal matter in court.

- Charles O.

"I would not hesitate to call Gottesman & Hollis."

I was able to speak directly to my attorney any time I called with questions.

- Sandra G.

"The team was patient and sought to understand the details"

I am so thankful for their expertise. They truly are elites in their practice areas and you can do no better than Gotteman & Hollis, P.A.

- Nathan F.

"Very detailed orientated"

Highly recommended if you need representation.

- Joey P.

"Father of Motorcycle Accident Victim"

If I ever need lawyer again, I will not hesitate to hire him again.

- Jim F.

"Dave was extremely easy to work with as a representative."

I don't think there is anything more telling than the other side letting you know post settlement that they were impressed by my lawyer.

- Peter L.

"Provided the best guidance through out the case"

Got me results way over my expectations. I would highly recommend!

- Teresa G.

"Highly qualified and professional law office"

Big firm experience yet with small business interpersonal client relationships

- Douglas B.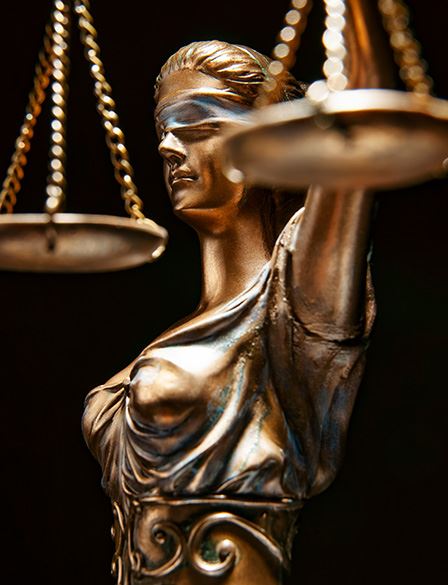 What is a Trust?
A trust is a legal arrangement under which one person, called a "trustee," holds legal title to the property for another person, called a "beneficiary." Some trusts come into existence upon the trustee's death. Other trusts, known as "living trusts," are trusts created while the trustee is alive. Certain kinds of trusts can help you avoid probate, reduce estate taxes, and manage your property over time.
Trusts are highly versatile and can protect assets and ensure these assets are in the right hands in the present and in the future. Some people choose trusts simply for privacy. In some jurisdictions, the contents of a will may be made public while trusts may remain private. The same conditions of a will may apply through a trust without being publicly posted following the death of the trust holder.
How Can An Estate Planning Attorney Help You?
Here are some ways that an estate planning attorney will be able to help you:
An estate planning attorney can help you create a will, which ensures that your assets are distributed according to your wishes after you pass away.
They can also assist in setting up trusts, which can protect your assets and provide for loved ones in the event of incapacity or death.
A lawyer can also advise on tax planning strategies to minimize the impact on your estate.
They can help with healthcare decision-making by creating advance directives such as a living will or appointing a power of attorney.
An estate planning attorney can also assist with elder law matters, including long-term care planning and Medicaid eligibility.
Overall, hiring an estate planning attorney can give you peace of mind and ensure that your affairs are in order. It is important to regularly review and update your estate plan as circumstances change. Don't wait until it's too late – consult with our estate planning attorneys in Nashua today.
Estate Planning and Probate Lawyers in Nashua, New Hampshire
At Gottesman & Hollis, P.A., we help New Hampshire families plan for the future. For a confidential consultation about your estate planning needs, contact us today.
We offer our clients in Nashua, New Hampshire, and the surrounding areas more than four decades of experience.
An experienced New Hampshire wills and trusts attorney can help you understand whether establishing a trust or living trust is right for you. For a consultation about your assets, call (603) 506-4600.