Trucking Accident Attorneys in Nashua, New Hampshire
Accidents involving commercial trucks can be devastating. Due to the large size of semi trucks, trailer trucks, and other large commercial vehicles, motorists often suffer life-threatening injuries when these types of accidents occur.
At Gottesman & Hollis, P.A., we understand the impact that commercial trucking accidents can have on New Hampshire families. If you or a loved one was injured in a trucking accident, we are here to help.
Trucking Laws and Regulation
Because large trucks can cause catastrophic injuries to other motorists on the road if in accident occurs, truck drivers are required to follow more laws than other motor vehicles on and off the road. One of the most well-known rules truck drivers must follow is called the hours of service regulation. This set of rules primarily targets fatigued driving, thus the laws are aimed at ensuring that truck drivers are not overworked and that they get an adequate amount of sleep and rest each workday. According to this law:
Truck drivers can work a maximum of14 hours in a single day. Of these 14 hours, however, truckers can only drive for 11 hours, with the remaining time spent on rest or meal breaks
Truck drivers must rest for at least 10 consecutive hours before beginning a new day
Truck drivers are required to take days off work at regular intervals
Our experienced truck accident attorney can help you determine who is liable in your case and whether or not any of the above laws were broken. Call today to discuss the details of your case during a free personal injury consultation.
To schedule a free and confidential consultation with an experienced New Hampshire trucking accident lawyer, call Gottesman & Hollis, P.A. at (603) 506-4600. We work with victims of commercial trucking accidents and other types of traffic accidents to seek justice through the New Hampshire courts.
Is Filing a Lawsuit Right for You?
Many people are unfamiliar with the legal system and are overwhelmed by the prospect of filing a lawsuit. At Gottesman & Hollis, P.A., we are committed to keeping our trucking accident clients informed about the progress that is made in their cases. We are here to answer any questions about the legal process that you may have.
It can be difficult to know whether filing a lawsuit after a trucking accident is necessary. But if you are struggling to keep up with medical bills and other expenses as a result of your injuries, you should consult with a truck accident lawyer right away. Filing a lawsuit can help you regain control of your finances, and presents victims of accidents with an opportunity for closure with respect to a traumatic event.
Trucking Accidents: Who is Legally Responsible?
If you were hurt due to the carelessness of a commercial truck driver, you may be wondering who is legally responsible for your injuries and other losses. Under the law, legal responsibility is also known as liability. There are several different parties who may be liable for a commercial trucking accident, including:
THE TRUCKING COMPANY. An employer is liable for the wrongful acts committed by its employees so long as the acts were unintentional and were committed within the scope of employment. This means that in many cases, trucking companies can be held liable for the negligent acts of their truck driver employees.
THE DRIVER. Where a truck driver intentionally causes an accident, the driver himself (or herself) may be liable for the harms caused in the accident. Suing an individual truck driver under other circumstances can be difficult, and you should consult with an experienced truck accident lawyer to determine whether doing so is appropriate in your case.
THE TRUCK MANUFACTURER. Sometimes, commercial trucking accidents are not the fault of the driver. When a defective truck or truck part causes an accident, the manufacturer may be liable for any injuries that occurred as a result.
There may be other people or parties who are legally responsible for your injures. A trucking accident lawyer can identify potential defendants.
To speak with a trusted trucking accident lawyer, call Gottesman & Hollis, P.A. at (603) 506-4600 today.
"The most wonderful legal advice and experience in the settlement of our case"

I will recommend without hesitation, Gottesman & Hollis to everyone that needs legal advice or has any legal matter in court.

- Charles O.

"I would not hesitate to call Gottesman & Hollis."

I was able to speak directly to my attorney any time I called with questions.

- Sandra G.

"The team was patient and sought to understand the details"

I am so thankful for their expertise. They truly are elites in their practice areas and you can do no better than Gotteman & Hollis, P.A.

- Nathan F.

"Very detailed orientated"

Highly recommended if you need representation.

- Joey P.

"Father of Motorcycle Accident Victim"

If I ever need lawyer again, I will not hesitate to hire him again.

- Jim F.

"Dave was extremely easy to work with as a representative."

I don't think there is anything more telling than the other side letting you know post settlement that they were impressed by my lawyer.

- Peter L.

"Provided the best guidance through out the case"

Got me results way over my expectations. I would highly recommend!

- Teresa G.

"Highly qualified and professional law office"

Big firm experience yet with small business interpersonal client relationships

- Douglas B.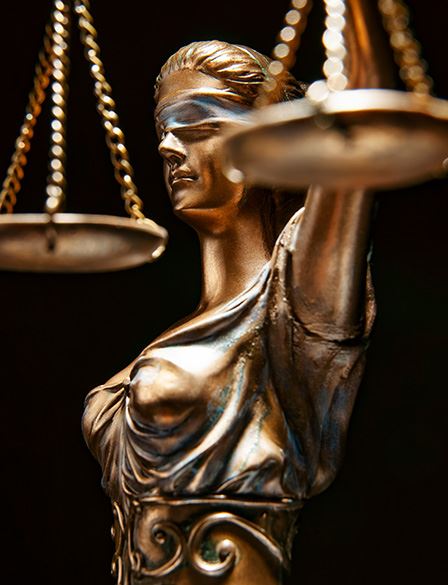 Damages in a Trucking Accident Lawsuit
Victims of trucking accidents may be entitled to receive money damages that take into account:
The cost of your medical care, including treatment you will require in the future;
Physical pain, emotional suffering, and mental anguish you endured as a result of the accident;
Wages you were unable to earn as a result of missed work following the accident (also known as lost wages);
Reduction in your ability to earn money due to temporary or permanent disability; and
Damage to your vehicle and other property.
Gottesman & Hollis, P.A. is Here to Help
If you or a loved one was hurt due to the carelessness of a commercial truck driver, call us today to discuss your options. We serve victims of commercial trucking accidents in New Hampshire and the surrounding areas.
Work with a firm that has 100+ years of experience, schedule your free consultation with our Nashua truck accident attorneys today.