Wrongful Death Attorneys in Nashua, New Hampshire
Helping You Move Forward After the Unimaginable
Losing a loved one because of another person's negligence or recklessness is a heart-wrenching experience that no family should have to go through.
At Gottesman & Hollis, P.A., we represent New Hampshire families in wrongful death lawsuits against those responsible for their pain. We understand how difficult it can be to cope with your grief, and our compassionate attorneys will fight on for justice on your family's behalf.
We represent survivors of those wrongfully killed in Nashua, New Hampshire and the surrounding areas in wrongful death lawsuits. To speak with a trusted New Hampshire wrongful death attorney, call (603) 506-4600 today.
What is a Wrongful Death Lawsuit?
A wrongful death lawsuit is a civil legal action brought by the survivors of someone who was wrongfully killed. Many types of accidents can lead to a wrongful death lawsuit, including:
Traffic accidents, such as car accidents, motorcycle accidents, and truck accidents;
Pedestrian, bicycle, and scooter accidents, in which a victim is killed through negligent conduct;
Accidents involving medical malpractice by doctors, physicians, surgeons, or other healthcare professionals;
Serious construction site and workplace accidents that lead to catastrophic injuries,
Accidents involving defective products, such as defective vehicles, defective drugs, and defective medical devices; and
Accidents that cause catastrophic injuries resulting in death.
We help families of those wrongfully killed in all types of accidents. If you believe that someone else was responsible for the death of your loved one, contact us today to discuss your rights.
Compensation in a Wrongful Death Lawsuit
After losing a loved one in an accident, many New Hampshire families do not know where to turn. In addition to the extreme grief caused by an unexpected death, families often experience financial hardship.
During these stressful and emotional times, the New Hampshire wrongful death attorneys at Gottesman & Hollis, P.A. can help. Our attorneys will gather all of the evidence necessary to help grieving families secure maximum compensation and all damages they are entitled to.
By filing a wrongful death lawsuit, your family may be able to recover money damages that take into account:
The loss of your deceased loved one's future earnings,
Funeral and burial expenses,
Expenses incurred as a result of the fatal accident,
Your loved one's medical bills,
Loss of your loved one's companionship, and
Pain, suffering and mental anguish caused by the loss of your loved one.
An experienced wrongful death lawyer can explain how the New Hampshire courts serve those who have lost a loved one as a result of another person or company's negligent conduct.
"The most wonderful legal advice and experience in the settlement of our case"

I will recommend without hesitation, Gottesman & Hollis to everyone that needs legal advice or has any legal matter in court.

- Charles O.

"I would not hesitate to call Gottesman & Hollis."

I was able to speak directly to my attorney any time I called with questions.

- Sandra G.

"The team was patient and sought to understand the details"

I am so thankful for their expertise. They truly are elites in their practice areas and you can do no better than Gotteman & Hollis, P.A.

- Nathan F.

"Very detailed orientated"

Highly recommended if you need representation.

- Joey P.

"Father of Motorcycle Accident Victim"

If I ever need lawyer again, I will not hesitate to hire him again.

- Jim F.

"Dave was extremely easy to work with as a representative."

I don't think there is anything more telling than the other side letting you know post settlement that they were impressed by my lawyer.

- Peter L.

"Provided the best guidance through out the case"

Got me results way over my expectations. I would highly recommend!

- Teresa G.

"Highly qualified and professional law office"

Big firm experience yet with small business interpersonal client relationships

- Douglas B.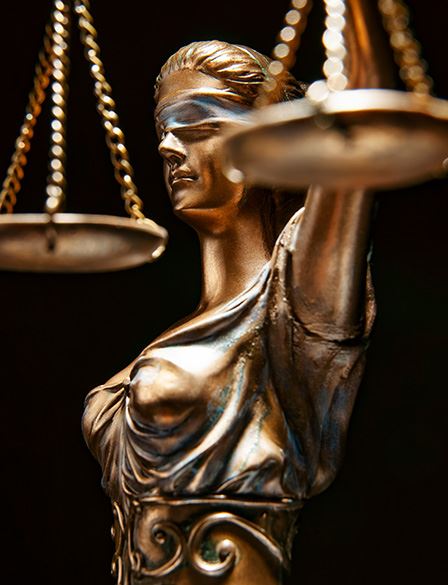 Who May Sue for Wrongful Death?
A wrongful death lawsuit is filed by the decedent's representative on behalf of their survivors. Typically, the following individuals are permitted to file a wrongful death lawsuit:
IMMEDIATE FAMILY MEMBERS: In New Hampshire, immediate family members of a deceased person, such as spouses and children, may file a wrongful death lawsuit. This includes adopted children. Parents of unmarried children may also file a wrongful death lawsuit.
LIFE PARTNERS AND FINANCIAL DEPENDENTS: Domestic or life partners, as well as anyone who was financially dependent on the deceased person, may be able to file a wrongful death lawsuit in New Hampshire.
PARENTS OF A DECEASED FETUS: If you lost an unborn child, you may be able to file a wrongful death claim. An experienced wrongful death lawyer can determine what rights you have based on the circumstances surrounding your tragic loss.
Depending on the facts pertinent to the death of your loved one, other people may be entitled to file a wrongful death lawsuit. A trusted wrongful death lawyer can explain who is eligible to bring a claim.
How Wrongful Death Cases Work in New Hampshire
A person's death is considered wrongful when it could have been prevented by another individual's careless actions.
Certain surviving family members can recover monetary damages from the responsible party if they can prove the essential elements of a wrongful death claim. Since these cases are a type of personal injury case, the principles of negligence apply.
You must show:
The other person or entity had a legal duty to exercise reasonable care;
That party breached this duty;
The breach was a direct cause of the accident which led to your loved one's death; and
You suffered losses as a result.
In addition, you must comply with the wrongful death statute of limitations in New Hampshire. You have six years from the date of death to file a lawsuit seeking compensation.
If you miss the deadline, you cannot recover monetary damages for your losses.
Wrongful Death Lawyers Serving Nashua, New Hampshire
If you are considering filing a wrongful lawsuit, contact us to discuss your rights. We offer decades of experience to our clients in Nashua, New Hampshire and the surrounding areas.
To learn about our recent successes, click here. For a free and confidential consultation about your case, call (603) 506-4600.