Medical Malpractice Attorneys in Nashua, New Hampshire
Helping Medical Malpractice Victims Financially Recover
We trust doctors and other medical professionals to care for us when we're at our most vulnerable.
Unfortunately, not all medical practitioners are worthy of this trust. Far too often, people in New Hampshire are seriously injured or killed by medical malpractice.
If you or a loved one was the victim of medical malpractice, contact Gottesman & Hollis, P.A. to discuss your case. Our skilled lawyers represent victims of medical malpractice in lawsuits for money damages, as well as the survivors of those killed by medical malpractice in wrongful death actions.
We represent victims of medical malpractice in Nashua, New Hampshire and the surrounding areas. To speak with a New Hampshire medical malpractice attorney, call (603) 506-4600 today.
What is Medical Malpractice?
Medical malpractice is a type of professional negligence. Medical malpractice occurs when a healthcare provider fails to competently perform his or her medical duties and harms a patient.
Proving Medical Malpractice
To establish medical malpractice, you must prove the following elements:
A doctor-patient relationship existed;
The doctor was negligent;
The doctor's negligence caused your injury; and
You suffered harm as a result of your injury.
An experienced medical malpractice attorney in New Hampshire can help you understand whether you have a valid legal claim against a doctor or other healthcare provider.
Because establishing medical malpractice can be very difficult, it is important to consult with an attorney who has experienced handling medical malpractice cases.
New Hampshire's Statute of Limitations for Medical Malpractice
You must comply with the New Hampshire statute of limitations for a medical malpractice case.
These claims proceed according to the same rules that apply for a personal injury matter, which means you must file a lawsuit within three years after you suffered harm because of a medical mistake. If you don't, you cannot recover compensation for your losses.
However, the law recognizes that you may not know about a medical malpractice injury until long after it occurs. For this reason, New Hampshire follows the "discovery rule," which our NH medical malpractice attorneys can explain in detail.
Generally, the rule means the clock on the statute of limitations doesn't start until:
You discover the bodily harm caused by a medical error; OR,
You reasonably should have discovered your injuries through the exercise of reasonable diligence.
Common Types of Medical Malpractice
Many situations can lead to a medical malpractice claim. The most common medical malpractice claims fall into one of the following categories:
FAILURE TO DIAGNOSE. Failure to properly diagnose a patient's medical problems can lead to devastating results. If a competent doctor would have discovered your illness or made a different diagnosis, which in turn would have led to a better health outcome, you may have a valid medical malpractice claim.
FAILURE TO WARN OF KNOWN RISKS. Prior to a procedure or implementing a course of treatment, doctors must warn patients of known risks – this is known as the duty of informed consent. If a patient would not have chosen to undergo the procedure or course of treatment having been informed of these risks, the doctor may be liable for medical malpractice if the patient was injured by the procedure or course of treatment.
IMPROPER OR INADEQUATE TREATMENT. If a doctor fails to treat a patient in a competent fashion, the patient may have a valid medical malpractice claim. Similarly, if a doctor selects the appropriate course of treatment but administers it incompetently, the patient may be able to sue.
The Effects of Medical Malpractice
Medical malpractice can have a devastating impact on your life or the lives of your loved ones. Our attorneys at Gottesman & Hollis, P.A. are well-versed in medical malpractice suits and have success in winning compensation for the victims of medical malpractice. These cases can cover a variety of injuries caused by medical professionals negligence which may result in life-threatening disease or injury. Types of harm caused by medical malpractice include:
Lost work and lost earning capacity
Physical pain & suffering
Additional medical bills
Mental anguish
"The most wonderful legal advice and experience in the settlement of our case"

I will recommend without hesitation, Gottesman & Hollis to everyone that needs legal advice or has any legal matter in court.

- Charles O.

"I would not hesitate to call Gottesman & Hollis."

I was able to speak directly to my attorney any time I called with questions.

- Sandra G.

"The team was patient and sought to understand the details"

I am so thankful for their expertise. They truly are elites in their practice areas and you can do no better than Gotteman & Hollis, P.A.

- Nathan F.

"Very detailed orientated"

Highly recommended if you need representation.

- Joey P.

"Father of Motorcycle Accident Victim"

If I ever need lawyer again, I will not hesitate to hire him again.

- Jim F.

"Dave was extremely easy to work with as a representative."

I don't think there is anything more telling than the other side letting you know post settlement that they were impressed by my lawyer.

- Peter L.

"Provided the best guidance through out the case"

Got me results way over my expectations. I would highly recommend!

- Teresa G.

"Highly qualified and professional law office"

Big firm experience yet with small business interpersonal client relationships

- Douglas B.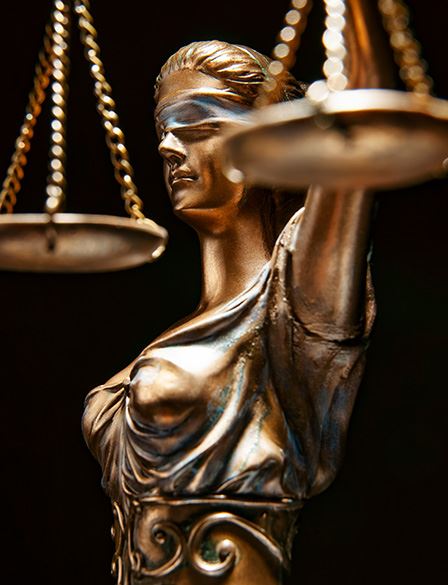 Medical Malpractice Lawsuits are Complex
As you might expect from the highly technical, complicated subject matter, medical malpractice claims present considerable challenges.
You cannot just allege that a medical error occurred; you must prove the mistake was a deviation from the level of care another physician would have used to treat a patient – under the same circumstances as your own.
It's also necessary to prove that you would not have suffered injuries but for the health care provider's mistake.
Plus, most doctors pay for expensive medical malpractice insurance plans and are defended vigorously by insurance company lawyers against medical malpractice lawsuits. This is one of the many reasons why medical malpractice lawsuits are so complex. In addition, establishing that a doctor failed to perform his or her professional duties competently often requires testimony from numerous expert witnesses.
As such, the best strategy to protect your legal rights and recover just compensation starts with retaining a skilled medical malpractice lawyer in New Hampshire.
Our attorneys can assist with your case by:
Conducting necessary investigations and gathering evidence to support your claim;
Drafting the complaint and filing all documents necessary to initiate the lawsuit;
Representing you during the pre-trial review that's required to determine the merits of a medical malpractice case;
Negotiating on your behalf in an attempt to settle your claim with the physician's medical malpractice insurance provider; and,
Taking your case to trial as necessary to protect your rights.
If you are considering filing a medical malpractice lawsuit, you must hire an attorney with experience handling these types of claims. To speak with a trusted medical malpractice lawyer in the Nashua, New Hampshire community, contact us today.
Medical Malpractice Lawyers Serving Nashua, New Hampshire
At Gottesman & Hollis, P.A., we understand the devastating effect medical malpractice can have on New Hampshire families. If you or someone you love was harmed by the negligent acts of a medical professional, contact us to discuss your rights. We are dedicated to providing our clients in Nashua, New Hampshire and the surrounding areas with aggressive legal representation that yields results.
For a free and confidential consultation about your medical malpractice case, call (603) 506-4600 today.