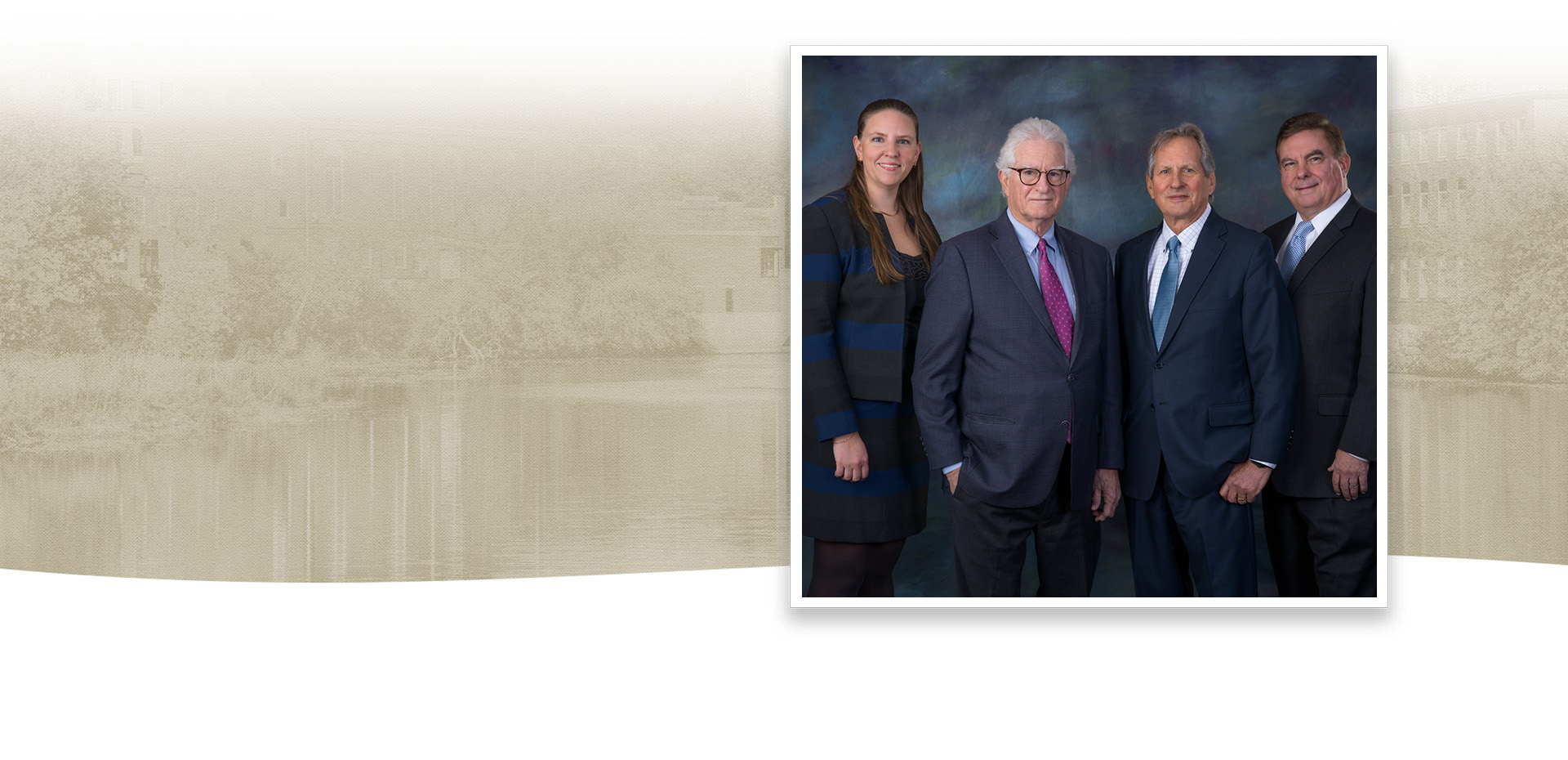 Serving New Hampshire Since 1978 Experienced.
Committed.
Dedicated. Wherever you are in New Hampshire, our dedicated legal professionals are here to stand by your side.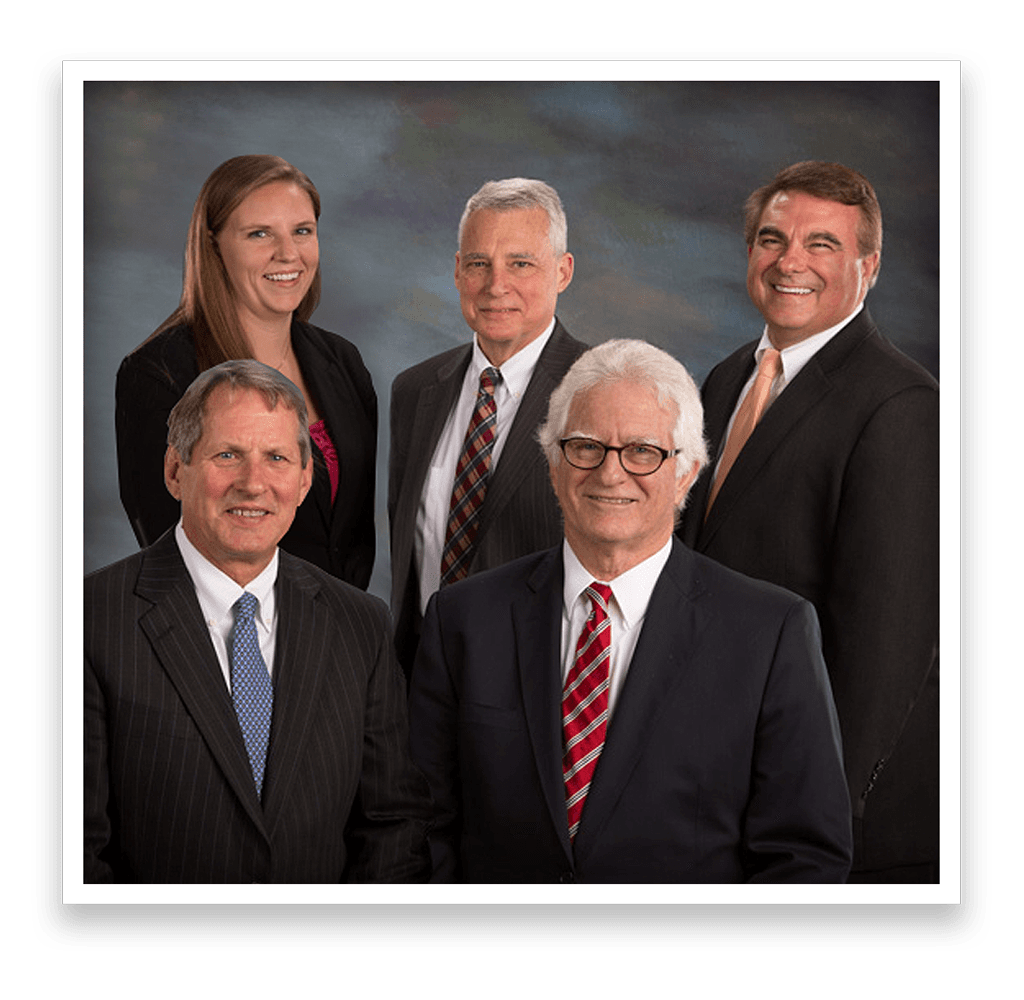 Personal Injury Lawyer In Nashua, NH
At Gottesman & Hollis, P.A., our attorneys share one goal: JUSTICE FOR THE CLIENT. We achieve this through sound and effective representation, a desire to achieve results, and a passion for what we do.
Our firm was established in 1978 by New Hampshire Attorneys David M. Gottesman and Morgan A. Hollis. Since then, Gottesman & Hollis, P.A. has expanded to include Attorneys Paul M. DeCarolis, Andrew C. Bauer, Jr., and Elizabeth M. Hartigan – all of whom provide dependable legal advice and representation on a wide variety of matters.
While providing a full range of legal services, the Nashua injury attorneys at Gottesman & Hollis, P.A. are actively involved in the local community, as well. We enjoy volunteering for a number of organizations in the Greater Nashua community, participating in professional associations and sponsoring local public service initiatives.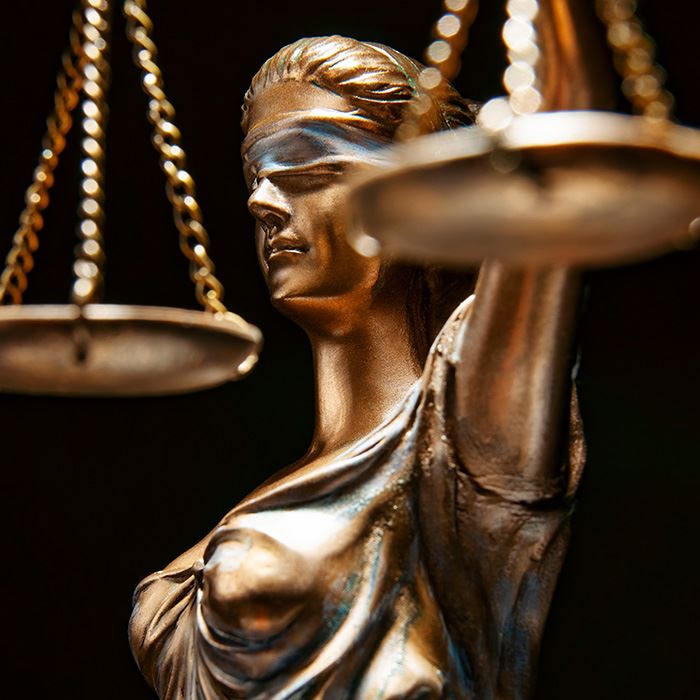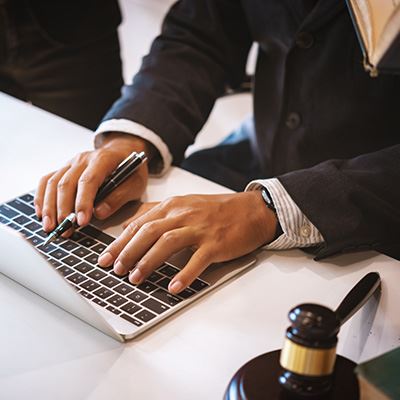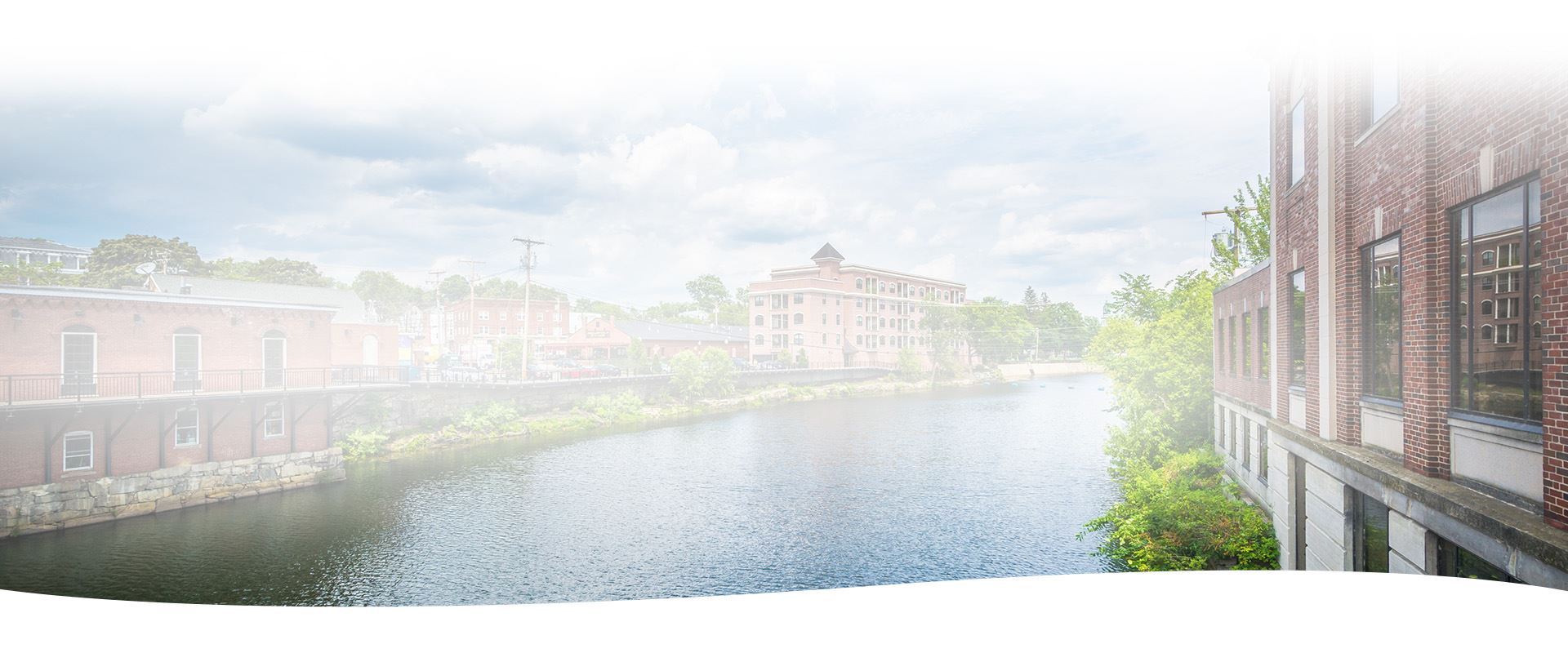 Our Services
We prepare every case as if it's going to trial. While many cases settle, our trial preparation puts you in a stronger negotiating position and ensures that you're ready to fight for your rights if necessary.
Settlement & Trial
Settlements in personal injury cases are usually lump sum payments in return for a dismissal of the case and termination of all litigation. They might also involve structured settlements that are paid over time. When a plaintiff settles a case, he or she will sign off on a release of claims that forever discharges the defendant(s) from any further liability as a result of the accident. An order is entered in court, dismissing the case, and the defendant's attorneys forward a settlement check to the plaintiff's attorneys.
If the parties aren't able to settle, by mediation or negotiation, the decision on liability and damages will be made in a trial. In court, both sides present witnesses and evidence and receive a verdict, which will be entered for one of the parties and against the other. If the verdict is entered in favor of the injured person, monetary damages are awarded. If the plaintiff is found to be partially responsible for the accident, the percentage of negligence attributable to them is deducted from the gross award. If the plaintiff is deemed to be 50% or more at fault, their case fails.
Personal injury cases are highly technical and get complicated quickly. Don't give up any of your rights to the other side. To assure that your rights are protected, contact Gottesman & Hollis as soon as possible after an accident.
Seven Figure Settlement Rape

The students entered an area of the school that was known to be uncontrolled and inaccessible to inspection, for which the school, it was alleged, had prior notice. It was in that area that this incident occurred.

Six-figure settlement Wrist Fracture

client suffered a serious wrist fracture that required three significant surgeries over a three-year period.

Significant settlement Slip & Fall

After denial of liability, recovery of the video that captured the entire incident made the difference in resolving the case.

Major settlement Catastrophic Injuries

Our Client suffered severe injuries, including a fractured clavicle, requiring two surgeries, bilateral hand and ankle injuries, and a long recovery. Case settled for the policy limits plus a substantial underinsured claim.

Six-Figure Settlement Severe Burns, Abrasions & Contusions

A Six-figure settlement was obtained for a 32-year-old woman, 43-year-old man, and their one-year-old daughter as a result of injuries they sustained while attending a Fourth of July fireworks' display held at a private residence.
Meet Your Attorneys
Broad Industry Experience
With years of experience, our legal team has a deep understanding of the intricacies of personal injury, zoning, and real estate law. We've successfully navigated a wide range of cases, giving us the knowledge and expertise to handle even the most complex situations.
"The most wonderful legal advice and experience in the settlement of our case"

I will recommend without hesitation, Gottesman & Hollis to everyone that needs legal advice or has any legal matter in court.

- Charles O.

"I would not hesitate to call Gottesman & Hollis."

I was able to speak directly to my attorney any time I called with questions.

- Sandra G.

"The team was patient and sought to understand the details"

I am so thankful for their expertise. They truly are elites in their practice areas and you can do no better than Gotteman & Hollis, P.A.

- Nathan F.

"Very detailed orientated"

Highly recommended if you need representation.

- Joey P.

"Father of Motorcycle Accident Victim"

If I ever need lawyer again, I will not hesitate to hire him again.

- Jim F.

"Dave was extremely easy to work with as a representative."

I don't think there is anything more telling than the other side letting you know post settlement that they were impressed by my lawyer.

- Peter L.

"Provided the best guidance through out the case"

Got me results way over my expectations. I would highly recommend!

- Teresa G.

"Highly qualified and professional law office"

Big firm experience yet with small business interpersonal client relationships

- Douglas B.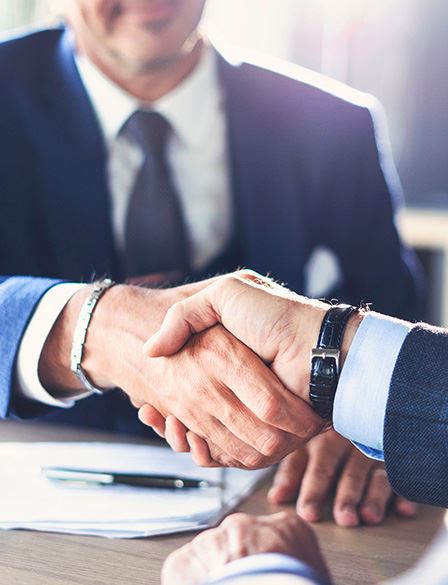 Committed to Helping Victims of Sexual Violence
New Hampshire Sexual Assault Civil Attorney
Gottesman & Hollis, P.A. is here to represent victims of sexual assault. Our experienced attorneys have the knowledge to help you navigate the legal process and seek the compensation you deserve. We understand the emotional and physical trauma involved in this heinous offense, and we are here to provide the support and guidance you need.
How Can A Personal Injury Lawyer In Nashua Help?
Having a lawyer to support and guide you after an injury is extremely important. Your attorney will not only provide you with expert legal advice but will also be there to support you emotionally and ensure that you are on the right track to success.
A personal injury lawyer can help you in the following ways:
Filing your paperwork and making sure costly mistakes are avoided.
Providing you with clarity and answering all of your questions.
Offering you the legal reassurance you need to get you through this time.
Negotiating with insurance companies and helping to maximize your compensation amount.
Fighting for you and representing you in the courtroom.
Without a lawyer to represent you, you may be risking the full compensation amount that you truly deserve. Contact our personal injury lawyers in Nashua, NI today to schedule a free personal injury consultation.

what happens in a personal injury case?
Like all other states, New Hampshire has its own laws for personal injury cases. These laws govern how and when your claim for injuries might be heard.