Nashua Dog Bite Attorneys
Advocating for Victims of Dog Attacks
There are nearly five million dog attacks in the United States each year. About one million of those require medical treatment, with many causing severe and permanent injury or disfigurement. At Gottesman & Hollis, P.A., our Nashua dog bite lawyers represent injured clients and hold careless dog owners responsible.
Injured during a dog attack? Consult the attorneys from Gottesman & Hollis, P.A. at (603) 506-4600 or via online form. Our dog bite lawyers in Nashua are here for you.
Are Dog Owners Liable for Damage?
Under New Hampshire law, dog owners can be held liable for the injuries caused by their pets in personal injury lawsuits (section 466.19 of the New Hampshire Revised Statutes). For dogs, specifically, these statutes cover not only bites, but also other injuries caused by dogs, including indirect injuries and damages to livestock.
New Hampshire is a strict liability state, which means that the dog owners are liable for injuries and damages caused by their animals. As opposed to "one-bite" states, New Hampshire's strict liability laws indicate that dog owners are liable for injuries caused by their dogs, even if they did not have reason to know the animal was dangerous or had a propensity to bite.
It is important to note that the strict liability rule does not apply to every situation. For example, if you were trespassing on the dog owner's property or provoking the animal and were bitten as a result of that activity, you may not be eligible for compensation for your injuries.
Our Nashua dog bite attorneys have extensive knowledge of state law and can explain how the law applies to your situation. If you were attacked by a dog, reach out today.
Representation for Clients with Serious Dog Bite Injuries
While both adults and children can be victims of dog attacks, the physical injuries and trauma are often more severe when the victim is a child, due to their smaller size and lack of ability to fight back. In adults and children, the injuries from dog bites can range from relatively minor cuts and scratches to serious and life-altering injuries and permanent disfigurement.
Dog bite injuries may include:
Puncture wounds
Lacerations
Infections at the site of the wounds
Scarring
Permanent disfigurement
Amputation
Disability
In addition to the pain and suffering caused by their physical injuries, victims often experience severe and lasting emotional and psychological trauma. This can result in permanent and extreme fear of dogs, nightmares, fear of taking a walk or being outside when dogs are present, and other lingering emotional effects. If you or your child was injured by a dog, you will need to treat your psychological trauma, as well as the physical injuries you suffered.
"The most wonderful legal advice and experience in the settlement of our case"

I will recommend without hesitation, Gottesman & Hollis to everyone that needs legal advice or has any legal matter in court.

- Charles O.

"I would not hesitate to call Gottesman & Hollis."

I was able to speak directly to my attorney any time I called with questions.

- Sandra G.

"The team was patient and sought to understand the details"

I am so thankful for their expertise. They truly are elites in their practice areas and you can do no better than Gotteman & Hollis, P.A.

- Nathan F.

"Very detailed orientated"

Highly recommended if you need representation.

- Joey P.

"Father of Motorcycle Accident Victim"

If I ever need lawyer again, I will not hesitate to hire him again.

- Jim F.

"Dave was extremely easy to work with as a representative."

I don't think there is anything more telling than the other side letting you know post settlement that they were impressed by my lawyer.

- Peter L.

"Provided the best guidance through out the case"

Got me results way over my expectations. I would highly recommend!

- Teresa G.

"Highly qualified and professional law office"

Big firm experience yet with small business interpersonal client relationships

- Douglas B.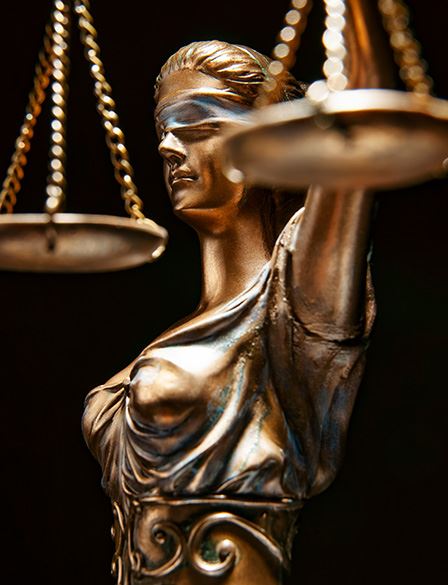 Securing Compensation for Your Injuries
Depending on the extent and severity of the injury, dog bites may require hospitalization, surgeries, prescription medications, medical care, rehabilitation, and physical therapy. If you were harmed, you may have lost time from work and accrued other expenses, as well. A personal injury lawsuit is the best way to recover compensation from the dog's owner.
Damages in dog bite cases may include:
Hospital bills
Surgery
Medical costs
Rehabilitation or physical therapy
Future medical treatment
Physical pain and suffering
Emotional trauma and mental anguish
Lost wages
Reduction in overall quality of life
Contact Gottesman & Hollis, P.A. To Get Started
If you are contacted by the dog owners or their insurance company with a settlement offer, it is in your best interest to discuss the situation with an attorney before accepting the offer. Our Nashua dog bite lawyers work quickly to gather evidence and take the appropriate steps to protect your legal rights.
Our consultation is offered at no cost to you. Call (603) 506-4600to schedule an appointmentwith our experienced Nashua dog bite lawyers.