Other Practice Areas in Nashua
Legal Representation for Your Unique Situation
At Gottesman & Hollis, P.A., our skilled attorneys in Nashua offer sound and effective legal representation to people facing a broad range of legal situations in New Hampshire. Our attorneys use their extensive knowledge of the law and decades of legal experience to deliver results for our clients. Whether you need help with estate planning, business law, or any of our other practice areas in Nashua, we are here to help.
When you are ready to discuss your legal situation with an attorney, call (603) 506-4600 to set up an appointment.
Our Other Practice Areas
When you are faced with a legal issue, you need to hire an attorney with experience representing clients in cases similar to yours. We have lawyers with experience and knowledge in many different areas of the law to meet the varied needs of our clients.
We represent clients in several practice areas, such as:
Land Use, Zoning, Planning, & Real Estate – We can help with commercial and residential development throughout the State of New Hampshire. Our real estate law services include commercial financing, commercial leases, construction contract negotiation, construction disputes, eminent domain, landlord and tenant lawsuits, property tax abatement, and purchasing or selling real estate.
Business – We help businesses in Nashua and surrounding areas with business counseling, business disputes, company formations, contracts and agreements, and labor and employment issues.
Estate Planning – Let us help you plan for the future and resolve issues, such as guardianship, powers of attorney, probate of estates, trusts, and wills
Our attorneys are committed to providing you with the best legal representation possible. We maintain strong relationships within the legal community, so if we are not able to handle your case, we will refer you to an attorney who may be able to serve you better.
Decades of Diverse Experience
We have more than 45 years of experience representing clients in Nashua and surrounding communities. Our attorneys have a broad knowledge of the law in their areas of practice and stay abreast of all changes to the law to provide our clients with the most reliable legal advice possible.
At Gottesman & Hollis, P.A., our attorneys have diverse experiences in several practice areas to meet the legal needs of individuals, families, businesses, and organizations in New Hampshire. Our Nashua attorneys partner with our clients to understand the unique aspects of each situation. This enables us to provide our clients with solutions that are individualized for their unique needs.
"The most wonderful legal advice and experience in the settlement of our case"

I will recommend without hesitation, Gottesman & Hollis to everyone that needs legal advice or has any legal matter in court.

- Charles O.

"I would not hesitate to call Gottesman & Hollis."

I was able to speak directly to my attorney any time I called with questions.

- Sandra G.

"The team was patient and sought to understand the details"

I am so thankful for their expertise. They truly are elites in their practice areas and you can do no better than Gotteman & Hollis, P.A.

- Nathan F.

"Very detailed orientated"

Highly recommended if you need representation.

- Joey P.

"Father of Motorcycle Accident Victim"

If I ever need lawyer again, I will not hesitate to hire him again.

- Jim F.

"Dave was extremely easy to work with as a representative."

I don't think there is anything more telling than the other side letting you know post settlement that they were impressed by my lawyer.

- Peter L.

"Provided the best guidance through out the case"

Got me results way over my expectations. I would highly recommend!

- Teresa G.

"Highly qualified and professional law office"

Big firm experience yet with small business interpersonal client relationships

- Douglas B.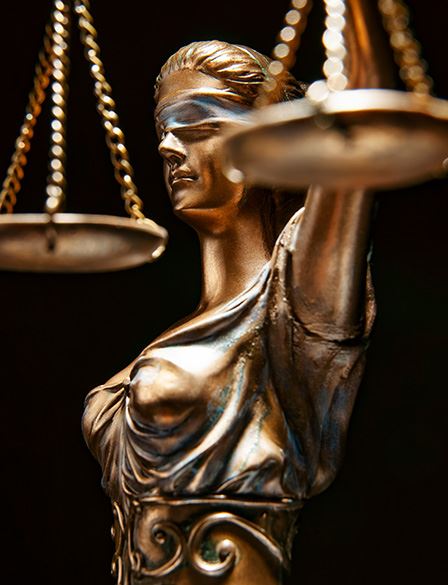 Discuss Your Legal Matter in a Free Personal Injury Consultation
Our Nashua lawyers offer a free initial consultation, so you can discuss your case with an attorney and learn about your legal options. Throughout the entire legal process, you can expect personalized attention for your case and a legal team with a strong commitment to your personal needs. Over the past four decades, we have achieved great results for our clients, who have rewarded us with many positive reviews and recommendations.
Contact our law firm by telephone at (603) 506-4600 or schedule your consultation online today.