Nashua Car Accident Attorney
Sound Legal Advice from Experienced Attorneys
Car crashes happen every day in New Hampshire. Some collisions are minor and can be handled through insurance companies. Nevertheless, when you are seriously injured in a car accident, you may need assistance from a car accident lawyer. At Gottesman and Hollis, P.A., our Nashua car accident attorneys can help you get the compensation you deserve. We have extensive experience representing accident victims and take great pride in providing our clients with effective representation that yields results.
If you were injured in a car accident, call (603) 506-4600 to discuss your case with our lawyers.
Protect Yourself with Legal Representation
Every year, negligent drivers cause millions of Americans to suffer catastrophic injuries, such as brain damage, burns, and broken bones. If you were seriously hurt in a car accident, your insurance company or the at-fault driver's insurance company may try to avoid paying for your injury in full.
Our Nashua car accident lawyers communicate directly with the appropriate insurance companies on your behalf and help make sure your interests are represented during the negotiation and settlement process. We develop your case to reflect your losses, including your medical bills, lost wages, and the pain and suffering you have endured.
Unfortunately, not all car accidents can be handled through insurance companies and it may become necessary to file a lawsuit to secure the compensation you deserve. The law allows victims to seek monetary damages from the person or entity responsible for their injuries, which may include costs for long-term care and treatment and other future expenses. Often, filing a personal injury lawsuit is the only way for car accident victims to be fairly compensated for their injuries and other losses.
Understanding New Hampshire Car Accident Lawsuits
If you were seriously injured in a car accident in New Hampshire, a personal injury lawyer can help you recover monetary damages for your injuries and other losses. Many people are unfamiliar with the legal system and may be overwhelmed at the prospect of filing a lawsuit.
Most lawsuits filed after a car accident include a claim of negligence. Under the law, negligence occurs when someone fails to exercise the amount of care a reasonable person would under the same or similar circumstances. In other words, when someone is careless and causes another person to suffer an injury, they can be held legally responsible (or liable) in civil court.
After a car accident, you may be entitled to receive the following types of damages:
Past and future medical care, including doctor's visits, medications, and physical therapy
Lost wages
Pain and suffering
Damage to your vehicle and other property
Compensation for diminished earning capacity
There may be other types of damages available to you. For example, punitive damages can provide comfort while punishing the at-fault party for their wrongdoing. In any case, our experienced car accident lawyers can help assess your losses and advise you of your legal options. Our Nashua car accident attorneys will pursue all available sources of compensation for your injuries.
Common Causes of Car Accidents
Being in a car accident can be a harrowing experience, no matter if it's a severe or minor crash. Regardless of how technology has advanced over the last few decades, such as the invention of backup cameras or anti-collision systems, it doesn't stop accidents from happening. Car accidents can be caused by a number of things and knowing the signs one may occur can help you to take action to avoid being in an accident. Here are some common causes of car accidents:
Inexperience
Speeding
Reckless driving
Road rage
Running red lights/stop signs
Inclement weather
Road conditions
Vehicle defects
Why You Need a Car Accident Lawyer
Getting into a car accident can be a traumatic experience that can leave you feeling overwhelmed and unsure of what to do next. Hiring a car accident lawyer can help you navigate the legal process and protect your rights as a victim.
At Gottesman & Hollis, P.A., our experienced Nashua car accident attorneys can provide you with the legal guidance and representation you need to recover the compensation you deserve. Here are some reasons why you should consider hiring a car accident lawyer:
Expertise in car accident law: Our attorneys have a deep understanding of New Hampshire car accident laws and can provide you with sound legal advice to help you make informed decisions.
Protect your rights: We will work tirelessly to protect your rights and ensure you are not taken advantage of by insurance companies or other parties involved in the accident.
Negotiate with insurance companies: Our attorneys have experience negotiating with insurance companies and can help you get the maximum compensation for your injuries and damages.
Handle paperwork and deadlines: We can handle all the necessary paperwork and ensure that all deadlines are met, so you don't have to worry about missing important deadlines.
Peace of mind: Hiring an attorney can give you peace of mind knowing that you have a knowledgeable and experienced legal team on your side.
Don't wait to seek legal representation after a car accident. Contact us today to schedule a free consultation and learn more about how we can help you get the compensation you deserve.
"The most wonderful legal advice and experience in the settlement of our case"

I will recommend without hesitation, Gottesman & Hollis to everyone that needs legal advice or has any legal matter in court.

- Charles O.

"I would not hesitate to call Gottesman & Hollis."

I was able to speak directly to my attorney any time I called with questions.

- Sandra G.

"The team was patient and sought to understand the details"

I am so thankful for their expertise. They truly are elites in their practice areas and you can do no better than Gotteman & Hollis, P.A.

- Nathan F.

"Very detailed orientated"

Highly recommended if you need representation.

- Joey P.

"Father of Motorcycle Accident Victim"

If I ever need lawyer again, I will not hesitate to hire him again.

- Jim F.

"Dave was extremely easy to work with as a representative."

I don't think there is anything more telling than the other side letting you know post settlement that they were impressed by my lawyer.

- Peter L.

"Provided the best guidance through out the case"

Got me results way over my expectations. I would highly recommend!

- Teresa G.

"Highly qualified and professional law office"

Big firm experience yet with small business interpersonal client relationships

- Douglas B.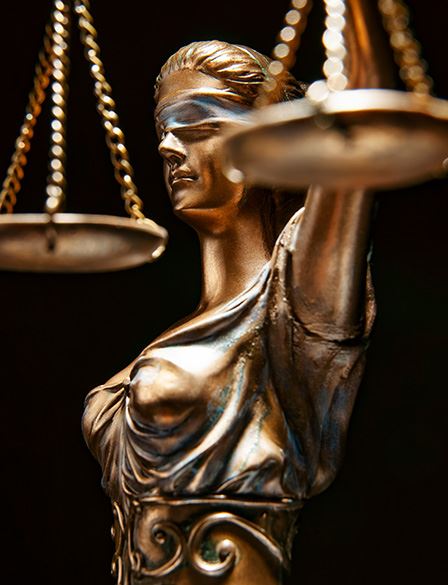 Be Aware of Deadlines for Filing a Claim
There is a procedural rule known as a "statute of limitations" that requires you to file your lawsuit before a certain amount of time has passed. If the period allowed by the statute of limitations has passed, your lawsuit will not be heard by a court no matter how strong your claims are. This is one of the many reasons why it is important to contact a lawyer as soon as possible after a car accident.
The statute of limitations for a car accident lawsuit in New Hampshire is three (3) years. This means that you must file your lawsuit no more than three years after the date your car accident occurred. There are some narrow exceptions to this rule, but it's better to file sooner rather than later in any case.
At Gottesman & Hollis, P.A., we advise you to contact our law firm as soon as possible, so we can ensure that all deadlines are met and develop a strong case to support your claim for compensation.
If you were injured in a car accident, contact our Nashua car accident attorney online or call (603) 506-4600 for a free personal injury consultation.