Drunk Driving Accident Attorneys in Nashua
Representing Injured Clients Since 1978
If you or a loved one was the victim of a car accident involving a drunk driver, contact Gottesman & Hollis, P.A. to discuss your rights. We understand how devastating a drunk driving accident can be, and our Nashua drunk driving accident lawyers are here to help you and your family develop a plan for the future. We represent people in Nashua, New Hampshire and the surrounding areas in lawsuits against the intoxicated drivers responsible for their injuries and other losses.
To speak with a New Hampshire drunk driving accident lawyer, call (603) 506-4600. We offer all potential clients a free and confidential consultation.
Drunk Driving Affects New Hampshire Families
Drunk driving has tragic consequences for New Hampshire families and people across the country. Each day, nearly 30 people are killed by drunk drivers in the United States. In New Hampshire, drunk driving accidents account for approximately 30-40 deaths per year and thousands more are seriously injured. Hillsborough County has the second highest number of drunk driving accidents of any county in the state, according to statistics from the National Highway Traffic Safety Administration (NHTSA). All drunk driving accidents are preventable and driving while intoxicated is against the law.
After a drunk driving accident, many families do not know where to turn. If you or a loved one suffered serious injuries in a drunk driving accident, the costs can add up quickly. Many people are hurt so badly by drunk drivers that they are unable to return to work, causing their families to suffer additional financial hardship.
You may be eligible for compensation for:
Visits to doctors' offices,
Surgeries and hospital bills,
Prescription medications,
Physical therapy,
Pain and suffering,
Property damage,
Lost income,
And more.
If you and your family are struggling to keep up with medical bills or other expenses after a DUI accident, our Nashua drunk driving accident lawyers may be able to help. By filing a lawsuit after a drunk driving accident, you can take an important step in regaining control over your finances. The legal system also helps victims of drunk drivers gain closure with respect to the trauma they endured.
"The most wonderful legal advice and experience in the settlement of our case"

I will recommend without hesitation, Gottesman & Hollis to everyone that needs legal advice or has any legal matter in court.

- Charles O.

"I would not hesitate to call Gottesman & Hollis."

I was able to speak directly to my attorney any time I called with questions.

- Sandra G.

"The team was patient and sought to understand the details"

I am so thankful for their expertise. They truly are elites in their practice areas and you can do no better than Gotteman & Hollis, P.A.

- Nathan F.

"Very detailed orientated"

Highly recommended if you need representation.

- Joey P.

"Father of Motorcycle Accident Victim"

If I ever need lawyer again, I will not hesitate to hire him again.

- Jim F.

"Dave was extremely easy to work with as a representative."

I don't think there is anything more telling than the other side letting you know post settlement that they were impressed by my lawyer.

- Peter L.

"Provided the best guidance through out the case"

Got me results way over my expectations. I would highly recommend!

- Teresa G.

"Highly qualified and professional law office"

Big firm experience yet with small business interpersonal client relationships

- Douglas B.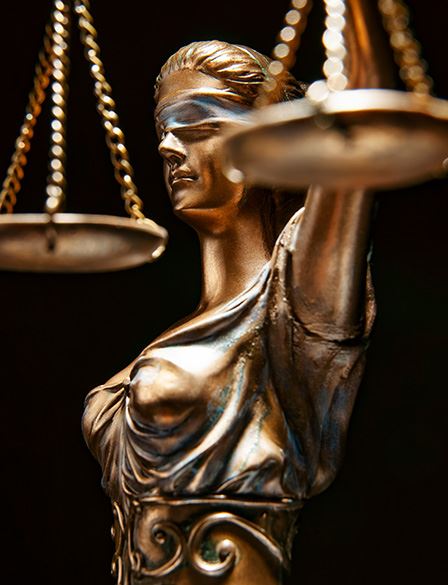 Making a Claim Against a Drunk Driver
If you were hurt by a drunk driver, you are entitled to make a legal claim against him or her in a New Hampshire court of law. Our experienced Nashua drunk driving accident attorneys can help you do so.
A lawsuit filed after a car accident is known as a personal injury lawsuit. Most personal injury lawsuits contain at least one claim for negligence. Negligence is the legal term for carelessness, and anyone who causes an injury with negligent conduct can be liable for the monetary damages associated with that injury.
In personal injury lawsuits, victims of drunk driving accidents often assert a legal theory known as "negligence per se." This well-established legal principle can help an accident victim establish that the other driver was negligent if they were breaking the law at the time of the accident. Because driving while intoxicated (also known as DWI or DUI) is against the law in New Hampshire, the negligence per se rule often helps victims of drunk driving accidents win their cases. A lawyer can help you better understand whether this rule applies to your traffic accident case.
Experienced Legal Guidance
Many people are unfamiliar with the legal system and are overwhelmed by the prospect of filing a lawsuit. At Gottesman & Hollis, P.A., we are committed to keeping our clients informed about the progress that is made in their cases. Our Nashua drunk driving accident attorneys are here to answer any questions about the legal process that you might have, from the initial consultation through the resolution of your case.
If you or a loved one was injured in a drunk driving accident in Nashua, call (603) 506-4600 to discuss your rights in a free, confidential consultation.