Car Accident Settlement Negotiation In New Hampshire
Car Accident Settlement Negotiation in New Hampshire
In an "at-fault" car insurance state like New Hampshire, drivers are able to sue other drivers for damages in court as a supplement or alternative to filing a claim with either party's insurance provider. When the parties are amenable, however, the most advantageous route may be to negotiate a settlement.
Even outside the courtroom, the expertise of a skilled car accident settlement negotiation attorney will prove invaluable. This is especially the case when it is difficult or impossible to reach a fair settlement agreement with the other driver's insurance company.
An attorney will carefully evaluate the circumstances surrounding your car accident and skillfully negotiate the best possible settlement available. Before you speak with an attorney, there are several important things to do in advance of the settlement negotiation process.
[ Related: How to Get Your NH State Police Accident Report ]
File a Claim Immediately as Soon as Possible Following a Car Accident
After the car accident, the first thing to do is to receive medical treatment for any injuries you may have suffered. After looking after your physical health, you should alert your car insurance provider of the accident as soon as possible. When doing so, be sure to inform your insurer of every detail you can recall about the accident, including both personal injuries and property damage to your vehicle. Later on, the information conveyed to your car insurance company will prove integral to the settlement negotiation process.
Keep a Detailed Record of the Accident
Your own records regarding your car accident, like the report filed by your insurance provider, will be useful evidence in the settlement negotiation process.
"The most wonderful legal advice and experience in the settlement of our case"

I will recommend without hesitation, Gottesman & Hollis to everyone that needs legal advice or has any legal matter in court.

- Charles O.

"I would not hesitate to call Gottesman & Hollis."

I was able to speak directly to my attorney any time I called with questions.

- Sandra G.

"The team was patient and sought to understand the details"

I am so thankful for their expertise. They truly are elites in their practice areas and you can do no better than Gotteman & Hollis, P.A.

- Nathan F.

"Very detailed orientated"

Highly recommended if you need representation.

- Joey P.

"Father of Motorcycle Accident Victim"

If I ever need lawyer again, I will not hesitate to hire him again.

- Jim F.

"Dave was extremely easy to work with as a representative."

I don't think there is anything more telling than the other side letting you know post settlement that they were impressed by my lawyer.

- Peter L.

"Provided the best guidance through out the case"

Got me results way over my expectations. I would highly recommend!

- Teresa G.

"Highly qualified and professional law office"

Big firm experience yet with small business interpersonal client relationships

- Douglas B.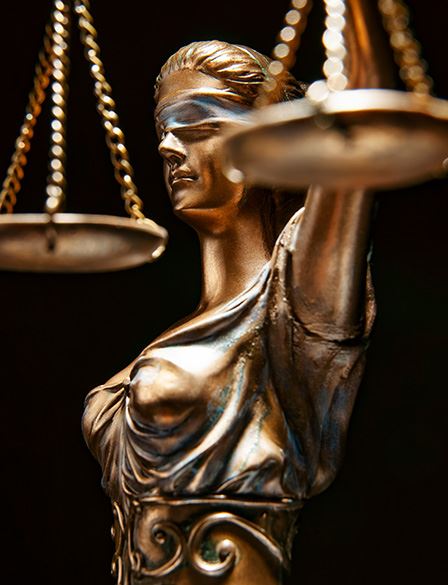 Post Accident Record Keeping
First and foremost in post-accident record keeping is obtaining the police report about the accident. In addition to the police report, gather records of any medical treatment, car repairs, rental car bills – everything that is connected to the accident. As you might imagine, a settlement figure will rely heavily on the costs reflected in these documents.
In other words, your medical, car repair, and related expenses all establish the value of your claim. Besides these costs, you may have lost income from missing work while recovering from injuries in the wake of a car accident.
Damages in Severe Accidents
Severe accidents may also result in permanent disabilities or long-term medical needs. The future as well as the past and present must be considered if a fair settlement is to be reached. Finally, you will need to articulate the pain and suffering you have experienced in the aftermath of an accident. This can difficult to articulate, and even unpleasant to recount, but pain and suffering is an important type of damages – another basis for recovering the compensation you need and deserve after an accident.
It May Be Necessary to Hire an Attorney to Negotiate a Settlement
You are now equipped to effectively begin the settlement negotiation process. If, however, the insurance company is unresponsive to your efforts to reach a fair settlement, seriously consider retaining the services of a skilled and experienced New Hampshire car accident settlement negotiation attorney.