How to Determine Fault in a Car Accident
What's the Difference Between "No-Fault" vs. "Fault" States?
The process for determining fault in a car accident depends in part upon the law of the state in which the accident occurred. Some states are "no-fault" states, while others are "fault" states. This designation is important because it bears on the process by which accident victims are compensated by insurers for any personal injuries or property damage.
Currently, only 12 states fall into the "no-fault" category: Florida, Hawaii, Kansas, Kentucky, Massachusetts, Michigan, Minnesota, New Jersey, New York, North Dakota, Pennsylvania, and Utah. In these states, a driver must file a claim with his or her own insurance provider, regardless of who caused the accident to happen. In "fault" states, the process and options available to drivers are different.
[ Related: How to Get Your NH State Police Accident Report ]
3 Options to Seek Compensation
With regard to car insurance, New Hampshire is a "fault" state. Under the state's system, a driver has three options to seek compensation for damages arising from a car accident:
File a claim with their own insurer for insured damages;
File a claim with the other driver's insurance company for compensatory damages;
If necessary, sue the other driver for damages in court.
Reach Gottesman & Hollis, P.A. online or call (603) 506-4600 for a free personal injury consultation. Our dedicated team of attorneys are here to help!
Proving That The Other Driver Is Responsible For The Accident
In some instances, the only way a victim may be made whole after a car accident is to bring the other driver to court in a lawsuit. Here, it is imperative to rely on the skill and expertise of a New Hampshire car accident attorney in seeking compensation for personal injuries, property damages, lost wages due to missed work, and other damages. This is because one must prove that the other driver bears legal responsibility for the accident.
Often, this is not a simple, straightforward, black and white issue. Unlike some actions in society that cause individuals to suffer injuries or property damage, car accidents are not usually the result of bad intentions. On the contrary, they are usually caused by carelessness. This carelessness occurs on the road, where there are multiple drivers, lanes, speeds, actions, weather conditions, and other variables.
How To Prove Negligence
In the legal world of the courtroom, carelessness falls under the umbrella of the doctrine of negligence. To prove negligence, one must prove the existence of five elements, and herein lies the complexity of proving fault in a car accident.
The five elements of negligence are:
Duty
Breach
Harm
Causation
Damages
Duty: the First Element of Negligence
In society, each person is expected to behave to reasonable standards. If a person is not behaving reasonably, they could be considered in "breach of duty." In the driving context, these duties are defined by traffic laws. These laws require us to drive safely, follow the rules of the road, and possess car insurance. When considering duty, one must examine the scope of the duty – that is, how far the duty extends.
In the driving context, the scope includes drivers, passengers, and pedestrians in the flow of the traffic. In the courtroom, proving duty is by the far the easiest task of an attorney; the laws of traffic are clear evidence of the duty of safe driving.
Breach: the Second Element of Negligence
The element of breach is intertwined with the element of duty. In the driving context, a breach occurs when a driver fails to uphold their duty of safe driving. Driving too fast, swerving in and out of traffic lanes, texting while driving, drinking and driving – these are all breaches of the duty of safe driving.
In proving breach, the police report of the accident may be helpful. For example, the report might indicate that the officer believes that a driver violated a traffic law, and that this violation caused the accident. A police report might also explicitly refer to negligent driving, or be accompanied by an actual formal citation for violation of a traffic law.
Harm: The Third Element of Negligence
Under the traditional rules in negligence cases, a plaintiff must prove that the defendant's actions actually caused the plaintiff's injury, or harmed the plaintiff. This is often referred to as "but-for" causation. If it weren't for the defendant's action, no harm to that plaintiff would have occurred.
For example, if a person injured by the defendant who was recklessly speeding in snowy conditions could prove this element by showing that if the defendant wasn't speeding, the person would not have suffered harm.
Causation: The Fourth Element of Negligence
To recover damages, one must prove that a breach of the duty of safe driving caused personal injuries or property damages. In the courtroom, causation is divided into two categories, both of which must be established: 1) actual cause, 2) proximate cause. A breach of a duty is an actual cause when it is the "but-for" cause. Put more clearly, actual cause exists when the accident would not have occurred but for the at-fault driver's violation of a law of traffic.
Proximate cause is more ambiguous than actual cause. It exists when the breach of duty is sufficiently direct, or connected, to the accident's occurrence. For example, there is a clear connection when car A and car B are the only two vehicles on the road and are involved in a collision. Tracing one driver's failure to use a turn signal to a series of 100 events that ultimately resulted in a collision would be too remote – too tenuous – to prove proximate cause.
Damages: The Fifth Element of Negligence
Damages are the reason why an accident victim would want to bring a careless driver to court in a lawsuit in the first place. In the car accident context, common damages include personal injuries, damage to one's vehicle, the cost of past, present, and future medical treatment, and lost income due to missed work. Such damages must be proven to recover compensation.
"The most wonderful legal advice and experience in the settlement of our case"

I will recommend without hesitation, Gottesman & Hollis to everyone that needs legal advice or has any legal matter in court.

- Charles O.

"I would not hesitate to call Gottesman & Hollis."

I was able to speak directly to my attorney any time I called with questions.

- Sandra G.

"The team was patient and sought to understand the details"

I am so thankful for their expertise. They truly are elites in their practice areas and you can do no better than Gotteman & Hollis, P.A.

- Nathan F.

"Very detailed orientated"

Highly recommended if you need representation.

- Joey P.

"Father of Motorcycle Accident Victim"

If I ever need lawyer again, I will not hesitate to hire him again.

- Jim F.

"Dave was extremely easy to work with as a representative."

I don't think there is anything more telling than the other side letting you know post settlement that they were impressed by my lawyer.

- Peter L.

"Provided the best guidance through out the case"

Got me results way over my expectations. I would highly recommend!

- Teresa G.

"Highly qualified and professional law office"

Big firm experience yet with small business interpersonal client relationships

- Douglas B.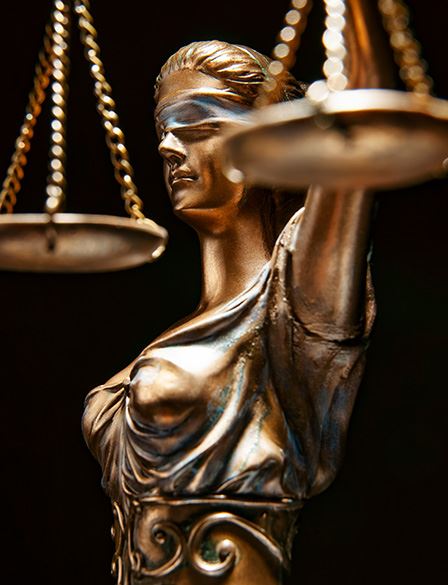 Recovering Damages When You Are Partially At Fault For An Accident
Sometimes, both drivers are at fault in a car accident. In New Hampshire, drivers are assigned a percentage in accordance with their level of fault. This assignment of percentages is how the state's modified comparative fault system works. So long as you are not at least 50% at fault for an accident, you will be able to recover compensation. The amount you will be able to recover is your total damages minus a portion equivalent to your percentage of fault.
To make the math less abstract, imagine that you suffered $100,000 of damages stemming from personal injuries and vehicle property damage in a crash that you were 15% responsible for causing. Following the assignment of percentages, you will be able to recover $85,000 in damages ($100,000 – $15,000).
A skilled New Hampshire car accident attorney at Gottesman & Hollis, P.A. will understand how to prove carelessness in the state's "fault" system, and work to recover the compensation you need and deserve. Time is of the essence in filing a claim to recover damages for a car accident in New Hampshire, so begin the process as soon as possible.