Bus Accident Lawyers in Nashua, New Hampshire
Throughout New Hampshire, people rely heavily on various modes of public transportation. Taking mass transit is an environmentally conscious way to travel, and can save New Hampshire residents both time and money. Unfortunately, bus accidents often cause catastrophic injuries.
If you or a loved one was injured in a bus accident or a car accident involving a bus, We represent victims of serious bus accidents in lawsuits against public transportation agencies.
Contact Gottesman & Hollis, P.A. to discuss your rights. For a free and confidential consultation about your bus accident case, call (603) 506-4600. We represent bus accident victims in Nashua, New Hampshire and the surrounding areas.
Causes of New Hampshire Bus Accidents
The most common causes of bus accidents in Nashua, New Hampshire and the surrounding areas are:
Driver inattention or negligence,
Inclement weather,
Vehicle malfunction,
Improper maintenance,
Driver fatigue, and
Alcohol or drug use.
Following a bus accident, you should contact an experienced bus accident attorney right away to discuss your case. This is true regardless of the cause of the accident. Filing a lawsuit against a state or local government agency can be complicated, and it is important to take legal action as quickly as possible to avoid jeopardizing your legal rights.
Is Filing a Lawsuit Right for You?
Many people are unfamiliar with the legal system and are overwhelmed by the prospect of filing a lawsuit. At Gottesman & Hollis, P.A., we are committed to keeping our bus accident clients informed of the progress that is made in their cases. We are available to answer any questions you may have about how the legal system serves accident victims.
The following sections contain some basic information about personal injury law. This page is not a substitute for speaking to an attorney – only a qualified New Hampshire lawyer can give you legal advice.
Filing a Personal Injury Lawsuit
A personal injury lawsuit is a civil legal action brought by an injured person against the party (or parties) responsible for his or her injuries. The goal of a personal injury lawsuit is to secure money damages that take into account the injuries and other losses the victim suffered as a result of the accident.
Most personal injury lawsuits include at least one claim for negligence. Negligence is the legal term for carelessness. If you can prove that another party's negligence caused you to suffer an injury, you may be entitled to money damages that take into account:
The cost of past and future medical care;
Pain and suffering;
Lost wages and/or reduced earning capacity;
Damage to your vehicle and other property; and
Loss of life enjoyment.
A personal injury lawyer can help you better understand what damages might be available to you in a lawsuit filed after a bus accident.
"The most wonderful legal advice and experience in the settlement of our case"

I will recommend without hesitation, Gottesman & Hollis to everyone that needs legal advice or has any legal matter in court.

- Charles O.

"I would not hesitate to call Gottesman & Hollis."

I was able to speak directly to my attorney any time I called with questions.

- Sandra G.

"The team was patient and sought to understand the details"

I am so thankful for their expertise. They truly are elites in their practice areas and you can do no better than Gotteman & Hollis, P.A.

- Nathan F.

"Very detailed orientated"

Highly recommended if you need representation.

- Joey P.

"Father of Motorcycle Accident Victim"

If I ever need lawyer again, I will not hesitate to hire him again.

- Jim F.

"Dave was extremely easy to work with as a representative."

I don't think there is anything more telling than the other side letting you know post settlement that they were impressed by my lawyer.

- Peter L.

"Provided the best guidance through out the case"

Got me results way over my expectations. I would highly recommend!

- Teresa G.

"Highly qualified and professional law office"

Big firm experience yet with small business interpersonal client relationships

- Douglas B.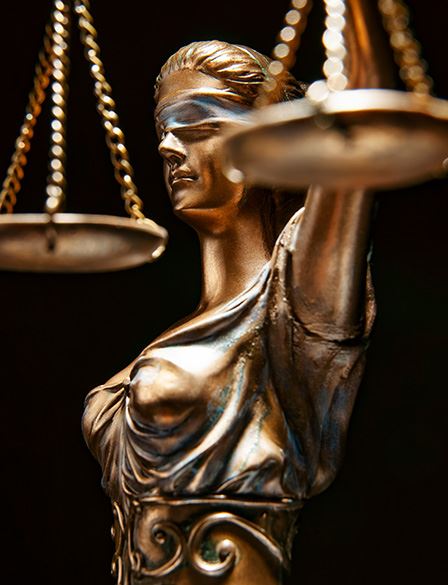 New Hampshire Public Transportation Agencies
We represent victims of bus accidents and public transportation accidents in lawsuits against the following agencies:
Nashua Transit Systems
North County Transit
Carroll County Transit
Advance Transit
Concord Area Transit
COAST
Winnipesaukee Transit Service
Wildcat Transit
Manchester Transit Authority
CART
Keene City Express
Community Alliance Transportation Services
Amtrak Passenger Rail Services
We pursue all available forms of compensation for our clients' injuries. If you do not see the public transportation agency responsible for your injuries listed above, contact us to discuss your case.
Public Transportation Accident Lawyers in Nashua, New Hampshire
At Gottesman & Hollis, P.A., we are dedicated to providing our bus accident clients with aggressive legal representation that yields results. To learn more about our recent successes in personal injury lawsuits, click here.
To speak with a trusted lawyer in the Nashua, New Hampshire community, call (603) 506-4600 today. We offer all potential clients a free and confidential consultation.