Construction Accident Lawyers in Nashua
Helping Victims of Workplace Injuries Recover Compensation
Construction site accidents may cause catastrophic injury or death to workers and passersby. Certain professionals, such as carpenters, electricians, laborers, and roofers are at greater risk of injury than many other employees. Since 1978, the Nashua construction accident attorneys at Gottesman & Hollis, P.A. have represented countless clients affected by construction accident injuries.
Contact us online or call (603) 506-4600 to have your case reviewed by a construction accident lawyer in our Nashua office.
Employers Must Protect Their Workers
Employers have a duty to provide a safe work environment for their employees and supply them with safety equipment when they complete dangerous jobs. Additionally, owners of construction sites have a responsibility to maintain safe conditions. Unfortunately, this is not always the case and Occupational Safety and Health Administration (OSHA) violations are not uncommon on construction sites.
The top OSHA violations on construction sites include:
Fall protection
Hazard communications
Scaffolding
Respiratory protection
Powered industrial trucks
Ladders
Electrical and wiring methods
Machine guarding
Generally, employees cannot sue their employers, but they can recover benefits from workers' compensation. Nevertheless, other parties, such as property owners, general contractors, or equipment manufacturers, may be liable for construction accidents. When this is the case, employees may be able to file third-party liability claims.
Common Construction Accident Injuries
There are many causes of construction accidents, such as falls from heights, electrocutions, fires, explosions, exposure to toxic or hazardous materials, falling debris, and machinery accidents. While some incidents on a construction site can result in minor injuries, there is a heightened risk of serious injury in these accidents.
After a construction accident, victims are often left with severe injuries, such as:
Amputated limbs
Brain injuries
Spinal cord injuries
Disfigurement
Back or neck injuries
Scarring
Sadly, the most serious construction accidents in Nashua result in death. According to the U.S. Department of Labor, falls, being struck by an object or crushed between two objects, and electrocution are the most common causes of fatal construction injuries.
If your loved one's death was caused by a construction accident, our Nashua construction accident lawyers can help you hold the responsible party accountable and recover compensation for your family.
What Happens if My Case Goes to Litigation?
Following a construction accident you may wish to proceed with litigation. Disputes may arise as conversations surrounding compensation are had. Don't do it alone. Our attorneys have the experience to fight for you following a construction accident. Our attorneys are also well-experienced in handling cases of contract disputes, job abandonment disputes, breaches of contract and more. From start to finish our attorneys will be with you through:
Case investigation
Pleadings
Discovery
Pre-trial
Trial
Settlement
Appeal
"The most wonderful legal advice and experience in the settlement of our case"

I will recommend without hesitation, Gottesman & Hollis to everyone that needs legal advice or has any legal matter in court.

- Charles O.

"I would not hesitate to call Gottesman & Hollis."

I was able to speak directly to my attorney any time I called with questions.

- Sandra G.

"The team was patient and sought to understand the details"

I am so thankful for their expertise. They truly are elites in their practice areas and you can do no better than Gotteman & Hollis, P.A.

- Nathan F.

"Very detailed orientated"

Highly recommended if you need representation.

- Joey P.

"Father of Motorcycle Accident Victim"

If I ever need lawyer again, I will not hesitate to hire him again.

- Jim F.

"Dave was extremely easy to work with as a representative."

I don't think there is anything more telling than the other side letting you know post settlement that they were impressed by my lawyer.

- Peter L.

"Provided the best guidance through out the case"

Got me results way over my expectations. I would highly recommend!

- Teresa G.

"Highly qualified and professional law office"

Big firm experience yet with small business interpersonal client relationships

- Douglas B.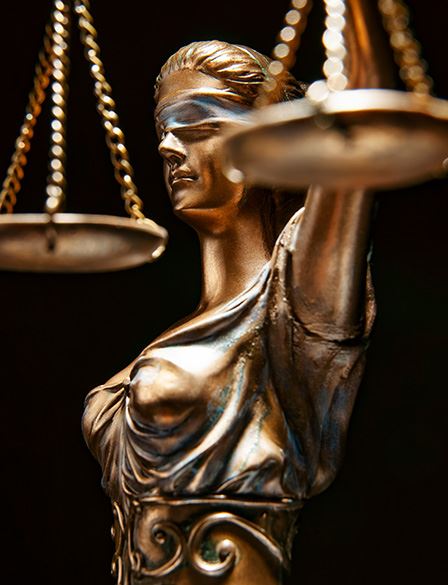 What to Do After a Construction Accident
Due to the gravity of construction accidents, the first thing you should do is get medical attention for your injuries. You will need to document and report these injuries to your employer, as well.
Although you may not be thinking about filing a lawsuit at the time, the steps you take immediately after your accident can have an impact on the outcome of any case you file in the future. Try to gather as much information about the accident as possible, get contact information for any witnesses, and take photographs of your injury and the site where it occurred.
Litigating construction accidents can be complex because the sources of potential compensation depend on the specific circumstances of your accident. Our Nashua construction accident attorneys have more than 45 years of experience representing clients who have suffered injuries on construction sites. You can count on us for sound legal advice and effective representation.
Please contact our personal injury law firm at (603) 506-4600 or online to learn about your rights during a free personal injury consultation.