Nashua Motorcycle Accident Lawyer
Motorcycle accidents are unfortunately all too common. As any motorcycle rider knows, no matter how safe you are, accidents can still happen. If they do, and especially if they result in severe or life-changing injuries, it's important to take the right steps to make sure that you receive adequate compensation and hold the at-fault party responsible.
At Gottesman & Hollis, we understand how serious motorcycle accidents can be. Motorcycle accidents are often devastating, life-altering events, and dealing with the aftermath can be overwhelming.
Our motorcycle accident attorneys have years of experience with the different scenarios and issues that come up in motorcycle-related personal injury cases. We can help you obtain the compensation you deserve and get your life back on track.
For a free and confidential consultation about your motorcycle accident, call us anytime at (603) 506-4600 or shoot us an email using our online form.
Motorcycle Accidents: What You Need to Know
If you or a loved one is involved in a motorcycle accident, it may be difficult to know what to do next. Below you will find information on the steps on what you should do after the accident, as well as common questions about the process in motorcycle-related personal injury cases.
How Long Do I Have to File a Motorcycle Accident Claim?
In New Hampshire, victims of personal injuries have up to two years from the date of their accident to file a claim. While three years can feel like a long time, it's important that you contact an attorney as soon as possible. In the days following your accident there may be documents or evidence that can be helpful in your case. Working with an attorney has many benefits and can allow you the time to focus on recovery while we focus on getting you the compensation you deserve.
Why Do You Need a Lawyer in a Motorcycle Accident Case?
Negotiating a settlement or proving your case to a jury can be a long and difficult process. In addition to filing deadlines, handling evidence, and other procedural challenges, it's crucial to have a motorcycle injury lawyer by your side to get the most compensation possible.
An experienced New Hampshire motorcycle accident lawyer will be able to negotiate a favorable settlement for you and know what your case is really worth. In addition, there may be avenues for recovery you were not aware of. An attorney can make sure that you know about all the available options to maximize your recovery.
What Damages are Commonly Claimed in Motorcycle Accident Cases?
Motorcycle accidents can result in a variety of injuries. Some of the most common include head injuries, broken bones, lacerations, torn muscles, burns, organ damage, and spinal injuries. The kind of injury suffered in the accident determines the kinds of damages available.
In general, however, there are several common types of damages you can seek in a motorcycle accident:
Lost wages: If you missed work after a motorcycle accident, you may be able to recover the amount of money you would have been paid in that time.
Past and future medical expenses: These include surgery, physical therapy, prescription medication, and hospital bills.
Compensation for pain and suffering.
Compensation for emotional distress: This includes psychological conditions caused by the accident.
Loss of consortium: Family members of the injured or deceased can file a claim for non-economic damages like emotional distress, loss of companionship, loss of care, and more.
Property damage: If your motorcycle or other property was damaged in your accident, the other driver might be required to pay to replace it.
Wrongful death:If you lost your loved one in a fatal motorcycle accident, you may be able to recover compensation for loss of future income, medical expenses, and various non-monetary damages.
An experienced motorcycle accident attorney will fight for your right to be justly compensated for your injuries and other losses.
For a free and confidential consultation about your motorcycle accident, call us anytime at (603) 506-4600 or send us an email using our online form.
How Long Do I Have to File a Motorcycle Accident Injury Claim in New Hampshire?
Each state has laws setting a time limit on when you can bring a personal injury lawsuit for an injury. These time limits, called the statute of limitations for most personal injury cases is 3 years from the date of the injury.
The exact time you have to file a lawsuit may be more or less depending on a few factors, so it's a good idea to consult a motorcycle injury lawyer who can analyze the facts of your case.
"The most wonderful legal advice and experience in the settlement of our case"

I will recommend without hesitation, Gottesman & Hollis to everyone that needs legal advice or has any legal matter in court.

- Charles O.

"I would not hesitate to call Gottesman & Hollis."

I was able to speak directly to my attorney any time I called with questions.

- Sandra G.

"The team was patient and sought to understand the details"

I am so thankful for their expertise. They truly are elites in their practice areas and you can do no better than Gotteman & Hollis, P.A.

- Nathan F.

"Very detailed orientated"

Highly recommended if you need representation.

- Joey P.

"Father of Motorcycle Accident Victim"

If I ever need lawyer again, I will not hesitate to hire him again.

- Jim F.

"Dave was extremely easy to work with as a representative."

I don't think there is anything more telling than the other side letting you know post settlement that they were impressed by my lawyer.

- Peter L.

"Provided the best guidance through out the case"

Got me results way over my expectations. I would highly recommend!

- Teresa G.

"Highly qualified and professional law office"

Big firm experience yet with small business interpersonal client relationships

- Douglas B.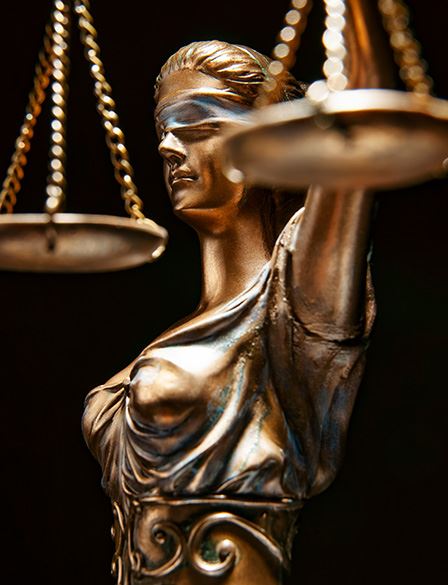 Steps Family Members Should Take After an Accident
Following the trauma of a motorcycle accident, it's important to make sure you take the following steps.
1. Collect Information and Document the Accident
The more information you can provide to both your insurance provider and your lawyer, the smoother the process will be. As soon as possible, it's important to get the contact information of the other party (or parties) involved. This includes writing down other details, like the license plate number and make, model, and color of the other vehicle.
In addition to the parties involved, make sure to get the names and information of any officers that responded as well as any witnesses that saw the accident. If possible, try to get pictures of the scene where the accident occurred.
3. Make Sure the Victim Receives Medical Attention
Injuries can occur even in relatively minor accidents, and in some cases may not be apparent right away. To make sure they stay healthy, and as good preparation for any potential lawsuit, it's important to make sure your loved one receives medical care as soon as possible after the motorcycle accident.
Serious and permanent injuries to the victim's spinal cord can occur, along with head injuries, that may not be initially apparent. If left untreated, these kinds of injuries can have serious consequences.
4. Keep a File
Manage the information you collected in Step 1, along with all other documents related to the accident, in a safe place. This file can also contain updated notes on the status of your loved one's injury, including whether it has improved, gotten worse, or caused other complications.
5. Contact a New Hampshire Motorcycle Accident Attorney
The last step is to contact a New Hampshire personal injury attorney for a case evaluation. The legal experts at Gottesman & Hollis have helped clients obtain compensation for past and future medical bills, emotional trauma, lost wages, and other damages that accumulated during recovery.
Were You or a Loved One Injured in a Motorcycle Accident?
The motorcycle accident injury attorneys at Gottesman & Hollis are proud to provide effective representation to victims of motorcycle accidents. We offer years of experience handling motorcycle accident cases and are dedicated to providing zealous legal representation that yields results.
If you or a loved one were injured in an accident, please don't hesitate to call us at (603) 506-4600 or send us an online message to schedule your free personal injury consultation. Get started on your case today.