Nashua Premises Liability Attorney
Legal Help for Premises Liability Claims
Visiting a friend, shopping at a local retail outlet, or simply going to work can take an unexpected turn for the worse if the property is not properly maintained.
When a negligently maintained property causes a slip and fall accident or other serious accident, you may be entitled to compensation for your injuries.
At Gottesman & Hollis, P.A., our experienced New Hampshire premises liability lawyers represent victims of accidents in personal injury lawsuits. If you or a loved one was hurt on the property of another, contact us to discuss your rights. For a free and confidential consultation about your case, call (603) 506-4600 today.
Potential Premise Hazards
Residential and commercial property owners are required by law to perform regular maintenance of their property and ensure the safety of their visitors and guests. Common property defects that cause serious injuries include:
Shoddy building construction
Inadequate property maintenance
Unfilled holes in lawns or other surfaces where people walk
Hidden defects, such as weak floorboards or black ice in parking lots
Noncompliance with applicable state and local building codes
Inadequate lighting in high-traffic areas
Poor stairway design and maintenance
Dangerous or defective flooring
Outdated or dangerous electrical wiring
Outdated, malfunctioning, or defective plumbing
Broken glass that is not cleaned up quickly
Defective heating and cooling systems
Inadequate building repairs
Structural failures
Ineffective ice and snow removal
Wet or slippery surfaces
We represent people in Nashua, New Hampshire and the surrounding areas who have been seriously injured as a result of a property owner's negligence, regardless of accident type or cause.
Negligent Property Care
Property owners have an obligation to repair potential hazards and warn visitors of known defects. Otherwise, they may face a premises liability lawsuit if an accident occurs. If you have sustained serious injuries on property that is not your own, contact our New Hampshire personal injury lawyers at Gottesman & Hollis, P.A.
Specific Premise Accidents
Swimming Pool Accidents
Gas Explosions
"The most wonderful legal advice and experience in the settlement of our case"

I will recommend without hesitation, Gottesman & Hollis to everyone that needs legal advice or has any legal matter in court.

- Charles O.

"I would not hesitate to call Gottesman & Hollis."

I was able to speak directly to my attorney any time I called with questions.

- Sandra G.

"The team was patient and sought to understand the details"

I am so thankful for their expertise. They truly are elites in their practice areas and you can do no better than Gotteman & Hollis, P.A.

- Nathan F.

"Very detailed orientated"

Highly recommended if you need representation.

- Joey P.

"Father of Motorcycle Accident Victim"

If I ever need lawyer again, I will not hesitate to hire him again.

- Jim F.

"Dave was extremely easy to work with as a representative."

I don't think there is anything more telling than the other side letting you know post settlement that they were impressed by my lawyer.

- Peter L.

"Provided the best guidance through out the case"

Got me results way over my expectations. I would highly recommend!

- Teresa G.

"Highly qualified and professional law office"

Big firm experience yet with small business interpersonal client relationships

- Douglas B.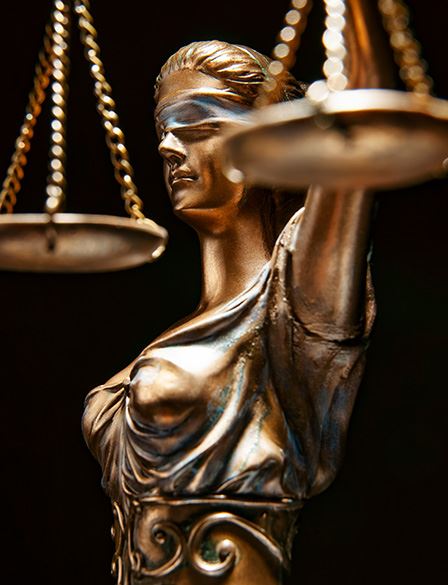 Damages in a Premises Liability Accident
If you were hurt due to the negligence of a property owner or manager, you may be entitled to compensation for your injuries. By filing a premises liability lawsuit, you may be entitled to recover money damages that take into account:
The cost of past and future medical care;
Physical pain, emotional suffering, and mental anguish;
Lost wages due to missed work following your accident;
Reduction in earning capacity as a result of temporary or permanent disability;
Loss of life enjoyment, including time spent away from family and friends; and
Damage to your personal belongings or property.
For many victims of accidents, filing a lawsuit is the only way to recover the expenses associated with their injuries. Our New Hampshire lawyers will work with you to develop a plan for the future, which may include a premises liability lawsuit. We also have experience negotiating favorable settlements for our clients with inadequate security cases, property insurance, workers' compensation insurance, and other insurance companies.
Premises Liability Attorneys in Nashua, New Hampshire
At Gottesman & Hollis, P.A., our New Hampshire premises liability attorneys represent victims of serious accidents. We are dedicated to providing our clients in Nashua, New Hampshire and the surrounding areas with aggressive legal representation that yields results.
For a free and confidential consultation about your case, call (603) 506-4600 today.