New Hampshire Sexual Assault Civil Attorney
Committed to Helping Victims of Sexual Violence
Sexual abuse has a devastating impact on its victims' physical, emotional, and mental health. Those affected often suffer from long-lasting psychological trauma, depression, guilt, shame, and feelings of helplessness.
Often, this trauma can lead to broken relationships, difficulties in employment, low self-esteem, and even suicidal thoughts.
There is help available for those who have been wronged by sexual abusers and/or their employers. Many find that holding the abuser accountable and seeking compensation for their injuries helps with their healing.
Gottesman & Hollis, P.A. is here to represent victims of sexual assault. Our experienced attorneys have the knowledge to help you navigate the legal process and seek the compensation you deserve. We understand the emotional and physical trauma involved in this heinous offense, and we are here to provide the support and guidance you need.
If you've been harmed by unwanted sexual advances in New Hampshire, reach out to our lawyers online today.
Seeking Justice for Childhood Sexual Assault
The trauma of being groomed or sexually assaulted as a child can be devastating, affecting the rest of your life. Victims often struggle with feelings of shame, guilt, and fear years after the attack.
However, there is hope for justice. Children who were victimized can seek civil justice later in life, even if the abuse occurred long ago. Adult survivors of childhood sexual abuse can file a lawsuit against their attackers or possibly their employers. Such suits can include any organizations that enabled the abuse.
If, as a child, you suffered at the hands of an adult, you deserve justice. We know that coming forward is a brave step, and we are here to stand by your side. Let us help you hold despicable violators accountable for their actions.
Criminal vs. Civil Justice in a Sexual Assault Case
When it comes to sexual assault crimes, there are two different systems at play: criminal justice and civil justice.
The criminal justice system focuses on punishing the offender for breaking the law. It removes a dangerous individual from society, or it imposes fines, community service, mandatory education, and more. Sexual offenders are often required to register, and the stain of their crime follows them for life.
In the criminal system, prosecutors must prove someone's guilt "beyond a reasonable doubt. The jury must be 100% certain of the defendant's guilt.
The civil justice system, on the other hand, helps victims receive financial compensation for the harm inflicted upon them. You can win a civil case based on the "preponderance of evidence." The court must be only 51% sure that a defendant's actions were harmful. Therefore, even if your abuser escapes criminal prosecution, you could still win a lawsuit against them.
Ultimately, the civil justice system focuses on providing justice and closure for the victim rather than just punishing the offender.
"The most wonderful legal advice and experience in the settlement of our case"

I will recommend without hesitation, Gottesman & Hollis to everyone that needs legal advice or has any legal matter in court.

- Charles O.

"I would not hesitate to call Gottesman & Hollis."

I was able to speak directly to my attorney any time I called with questions.

- Sandra G.

"The team was patient and sought to understand the details"

I am so thankful for their expertise. They truly are elites in their practice areas and you can do no better than Gotteman & Hollis, P.A.

- Nathan F.

"Very detailed orientated"

Highly recommended if you need representation.

- Joey P.

"Father of Motorcycle Accident Victim"

If I ever need lawyer again, I will not hesitate to hire him again.

- Jim F.

"Dave was extremely easy to work with as a representative."

I don't think there is anything more telling than the other side letting you know post settlement that they were impressed by my lawyer.

- Peter L.

"Provided the best guidance through out the case"

Got me results way over my expectations. I would highly recommend!

- Teresa G.

"Highly qualified and professional law office"

Big firm experience yet with small business interpersonal client relationships

- Douglas B.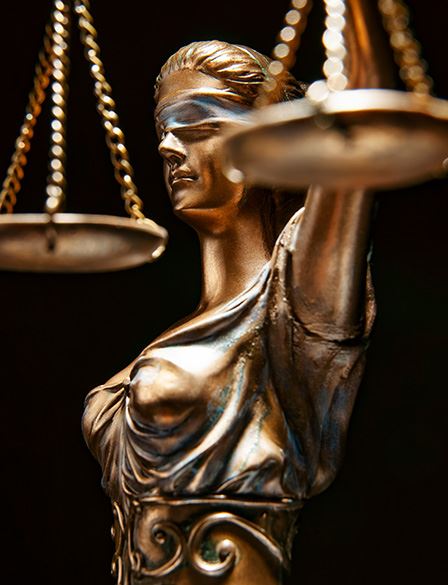 Compensation You Could Receive in a Sexual Assault Personal Injury Claim
When someone experiences the trauma of sexual assault, it can leave them feeling violated, alone, and powerless. Seeking legal action may be the best way to obtain justice and closure.
The damages awarded may include:
Payment for emotional distress
Repayment for medical expenses, both current and future
Repayment for mental health treatment, both current and future
Punitive damages, or extra damages designed to punish the offender
Past and future lost income, when the trauma affects your ability to work
Our lawyers understand that no amount of money can undo the harm caused by sexual assault. However, seeking the compensation you deserve can provide much-needed financial relief and a sense of closure, and it sends a powerful message to the perpetrator.
At Gottesman & Hollis, P.A., we understand the sensitive nature of sexual assault cases, and we provide our clients compassionate advocacy. We will work with you to protect your rights, offer support and guidance throughout the legal process, and help you focus on healing and moving forward.
What If My Abuser Is Already Imprisoned?
A victim has the right to hold their attacker accountable for their actions. This is true whether the offender is facing justice or walking free.
While suing an inmate is possible, it is not always advisable. Simply getting the perpetrator to court can be a challenge. Moreover, they may be unable to pay the damages, even if they lose the case.
If your attacker is already facing a criminal sentence, allow our team to review your case. If a lawsuit is not viable, we may have alternatives to helping you receive financial compensation. Our attorneys are here to help you develop a personalized legal strategy that could meet your needs and goals.
We are here to help you take back control of your life. New Hampshire sexual violence survivors can call us today at (603) 506-4600 and schedule time with our personal injury lawyers.