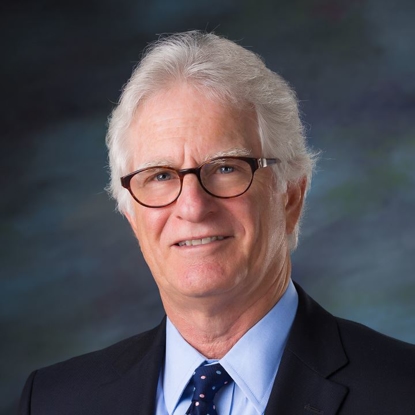 David Gottesman Founder & Shareholder
Bio
Attorney David Gottesman has been practicing law since 1973. He founded the Nashua-based firm Gottesman & Hollis, P.A. with attorney Morgan A Hollis in 1978 and currently focuses on personal injury, wrongful death, and catastrophic injury cases.
Gottesman has achieved the level of Advocate in the education programs offered by the American Association for Justice.
Speaking Engagements, Seminars, and Panel Appearances
End Distracted Driving speaking engagements Summer 2014, 2017, 2018
Commencement speaker for New Hampshire Vocational Technical College in May 2007
ATLA Winter Convention in Orlando at Litigation at Sunrise. Presented a program entitled "Discovery in Cybertimes," February 17, 2004
Faculty of New Hampshire Trial Lawyers Association Seminar entitled "Here Come the Judges," 2000-2004
Guest lecturer at Franklin Pierce Law Center in cybercrime course, 2003
Panelist at NHTLA Seminar entitled "Discovery and Evidence," presented Discovery in Cybertimes, 2003
Panelist for Mastering Voir Dire Seminar for NHTLA, December 13, 2002
Coordinator and Moderator for NHTLA CLE entitled "Voir Dire 101," October 26, 2001
Faculty of New Hampshire Bar Association seminar entitled "Negotiation Skills for the Advocate," November 5, 1999
Panelist for Probate Court mini-seminar on "Minor's Settlements Under the New Probate Rules," 1994
Moderator and Organizer of NHTLA seminar entitled "Sex, Lies and Conflicts, Professional Misconduct in the 90s," November 10, 1993
Moderator for "Physical Therapy and the Law," January 26, 1993
Professional Committees and Associations
New Hampshire Association for Justice (Past President)
American Association for Justice
National Crime Victim Bar Association
Nashua Bar Association
New Hampshire Bar Association
Massachusetts Bar Association
American Bar Association
Public Justice
Private Mediator and Arbitrator
Admitted to Practice
New Hampshire State Bar
Massachusetts State Bar
U.S. District Court New Hampshire
U.S. District Court Massachusetts
United States Supreme Court
First Circuit Court of Appeals
Academics
Suffolk University Law School (J.D., 1973)
University of New Hampshire (B.A., 1970)
Important Cases
Appearance on E! Television Channel for Amy Boyer segment on "Stalkers" September 2009
WMUR with Fred Kocher
WNDS Channel 50 "Capital Ideas" with Arnie Arnesen to discuss medical malpractice issues and pending legislation, Feb 29th, 2009
Channel 11 "Invasion of Privacy, the Amy Boyer Story," May 27, 2003
Channel 9 "Ask the Expert" as representative of NHTLA on the topic of personal injury, March 24, 2003
Channel 9 "Ask the Expert" as representative of NHTLA on the topic of Products Liability and Toy Safety, December 15, 2000
Jack Jackson Show, WMAY, Springfield, Ill., regarding the murder of Amy Boyer by a cyberstalker, May 23, 2000
Channel 9 "Ask the Expert" as representative of NHTLA on the topic of personal injury, April 7, 2000
The Leeza Show, Hollywood, regarding the murder of Amy Boyer by Liam Youens, February 25, 2000
KTSA radio, San Antonio, guest of Eliza Sonneland, regarding the murder of Amy Boyer by a cyberstalker, December 7, 1999
CNN's "Burden of Proof" regarding the murder of Amy Boyer by a cyberstalker, December 6, 1999
Publications
Toy Safety for Children

2000

Safety for Seniors in Nursing Homes

2000

Uninsured/Underinsured Motorist Insurance Coverage. Is It a Myst

2000

Jury Duty in New Hampshire

2000

Dog Owner's Responsibility

2008

When Do We Tell Dad or Mom That They Can't Drive Anymore?

2011

The Basics Still Matter

New Hampshire Bar News, Page 29

2023
Community Involvement
Gottesman is extremely dedicated to the Greater Nashua community. He was a Paul Harris Fellow of Rotary International and past president of the Nashua Rotary West Club. He served as an incorporator, director, and chair of the Greater Nashua Division of the New Hampshire Charitable Foundation.
He has also worked with the Greater Nashua Chamber of Commerce, having served as local affairs chairman, a member of the board of directors, and a member of the Downtown Planning Committee. He is the past director of the Boys Club, a former trustee for the Nashua Center for the Arts, and was on the Advisory Board for the Care Center.
In addition to his contributions to the legal community, Gottesman also served as a New Hampshire state senator for District 12, which covers a portion of Nashua, along with Hollis, Brookline, and Mason, from 2004-2008.
Former state Sen. David Gottesman along with nine other senators and four state representatives sponsored New Hampshire's senate bill 42-FN. He is also the former president of the Civil Justice Foundation at AAJ