Bicycle Accidents in Nashua, New Hampshire
Cyclist Injuries
There is a scenic beauty to New Hampshire that cyclists and mountain bikers know well. New Hampshire's many country roads provide cyclists with unparalleled opportunities to enjoy the outdoors. Off-road cyclists can enjoy hundreds of bike trails, and many of the area's ski resorts welcome mountain bikers in the summer months. Unfortunately, New Hampshire cyclists are at a disadvantage when it comes to personal safety. Each year, hundreds of cyclists are seriously injured in bicycle accidents in Nashua and the surrounding areas.
How an Attorney Can Help
An accident lawyer will pursue all available forms of compensation for your injuries, and can help you navigate the legal process should you decide to file a lawsuit. A bicycle accident attorney can gather evidence about your accident, interview witnesses, and negotiate with insurance companies.
If you file a personal injury lawsuit, your lawyer will file the necessary legal documents with the appropriate New Hampshire court, appear on your behalf at any hearings, and argue your case before a jury if your lawsuit goes to trial.
Call Gottesman and Hollis, P.A. at (603) 889-5959 to discuss your bicycle accident case. Get a consultation at no cost.
"The most wonderful legal advice and experience in the settlement of our case"

I will recommend without hesitation, Gottesman & Hollis to everyone that needs legal advice or has any legal matter in court.

- Charles O.

"I would not hesitate to call Gottesman & Hollis."

I was able to speak directly to my attorney any time I called with questions.

- Sandra G.

"The team was patient and sought to understand the details"

I am so thankful for their expertise. They truly are elites in their practice areas and you can do no better than Gotteman & Hollis, P.A.

- Nathan F.

"Very detailed orientated"

Highly recommended if you need representation.

- Joey P.

"Father of Motorcycle Accident Victim"

If I ever need lawyer again, I will not hesitate to hire him again.

- Jim F.

"Dave was extremely easy to work with as a representative."

I don't think there is anything more telling than the other side letting you know post settlement that they were impressed by my lawyer.

- Peter L.

"Provided the best guidance through out the case"

Got me results way over my expectations. I would highly recommend!

- Teresa G.

"Highly qualified and professional law office"

Big firm experience yet with small business interpersonal client relationships

- Douglas B.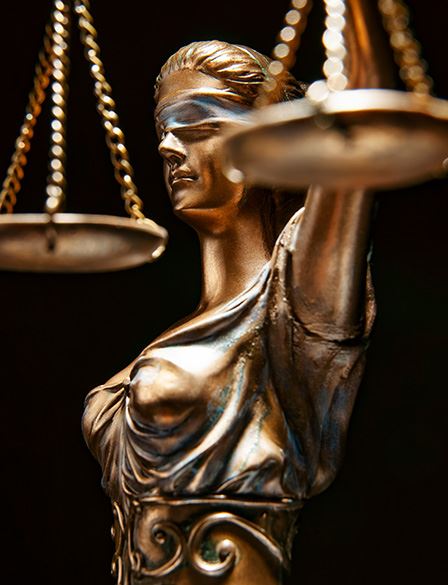 Is a Personal Injury Lawsuit Right for You?
Dealing with the aftermath of a bicycle accident can be overwhelming, especially if you were seriously injured in the accident. The cost of visits to doctors' offices, surgeries, prescription medications, and physical therapy add up quickly and can easily exceed the income of most Nashua families. You may have been hurt so badly that you are unable to return to work, causing your family additional financial hardship.
If you are struggling to pay your bills after a serious bicycle accident, you may need to file a personal injury lawsuit to seek compensation for your injuries and other losses.
Filing a Lawsuit after a Bicycle Accident
If you were injured in a bicycle accident due to the carelessness of another, you can file a lawsuit to recover money damages from the party or parties responsible for the accident and your injuries. A personal injury lawsuit is a civil legal action brought by an accident victim. Most personal injury lawsuits include a claim or claims for negligence, which is the legal term for the failure to exercise reasonable care.
By filing a personal injury lawsuit, bicycle accident victims may be entitled to recovering money damages that take into account the following factors:
The cost of past and future medical care, including physical and occupational therapy;
Physical pain, emotional suffering, and mental anguish due to your injuries;
Wages lost as a result of work missed following the bicycle accident;
Reduced earning capacity due to permanent physical disability;
Loss of life enjoyment and time spent with family and friends; and
The cost of repairing or replacing your bicycle and other damaged property.
We're here to Help
If you were hurt badly in a bicycle accident, a lawyer can help you develop a plan for the future. To speak with an experienced cycling accident lawyer in Nashua, New Hampshire, contact us today. We offer all potential clients a free and confidential consultation.
Call Gottesman and Hollis, P.A. at (603) 889-5959 to discuss your bicycle accident case.